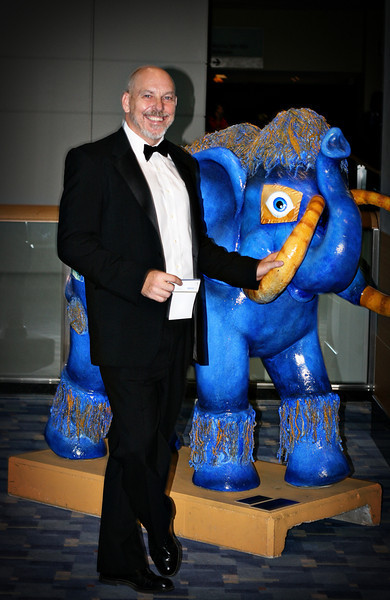 Tim Receveur got tickets for the Hispanic Caucus Awards Gala and shared one with me.  He got them from a band IIP works with called Ozomatli.  Tim has been one of their biggest supporters.  They are a multicultural band, which goes well with our programs and very easy to work with, which makes our PAOs overseas happier.  Their music was very good.
President Obama was there and gave a speech. It was mostly about health care, but he added a Latino twist. Evidently a significant number of the uninsured are Latinos, especially if "undocumented workers" are included. The President's speech didn't go into much detail, but he did repeat "todos somos Americanos" on several occasions, which was a crowd pleaser.
Unfortunately, he went the other way as he left the building, so I didn't get to shake his hand. I was figuring that a close encounter might cure the minor arthritis in my left knee, but no such luck.
I had a good time, even if I didn't get to meet the big man personally. The night started off with a mariachi band. I am fond of that music. It has down-home sounds. The old man listened to a lot of country and western music and a lot of his cowboy music shared the southwest roots. Marty Robbins, Gene Autry and the great Bob Wills all played on the familiar themes, often with Spanish speaking musicians or even lyrics. Another familiar aspect was the recent immigrant vigor you could feel. The American dream is still alive and people come from all around to take part in it.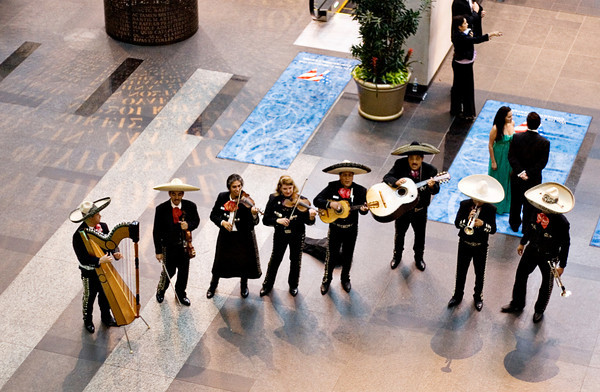 Sonia Sotamayer was there, so were Marc Anthony and Jenifer Lopez. Soladad O'Brien won an award. I always wondered re her unusual name combination. Her mother is Cuban. Her father is Irish-Australian. In America they met and married.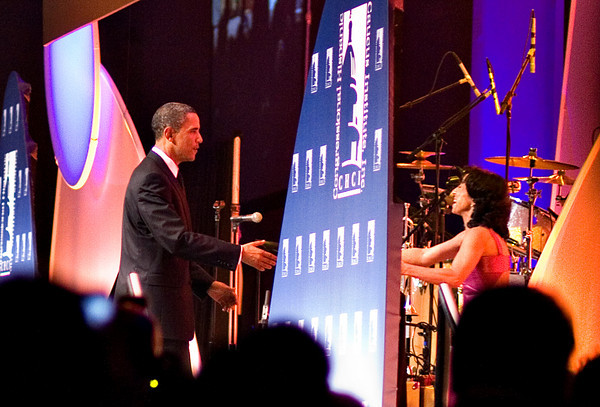 What I noticed was a lot of old fashioned assimilation.   It is not fashionable to call our country a melting pot anymore, but it is nevertheless.  The crowd was a lot like I remember immigrant families from Poland or Italy in Milwaukee. The older people maintain their ties of the home country.   The younger people have a second-hand connection but a lot less real feeling for the place.  And when they marry out of the community, the children don't think much at all about ethnicity.  The difference in the Hispanic community had been that immigration renewed the ties constantly. This may be changing now, as birth rates are dropping in Mexico and Central America.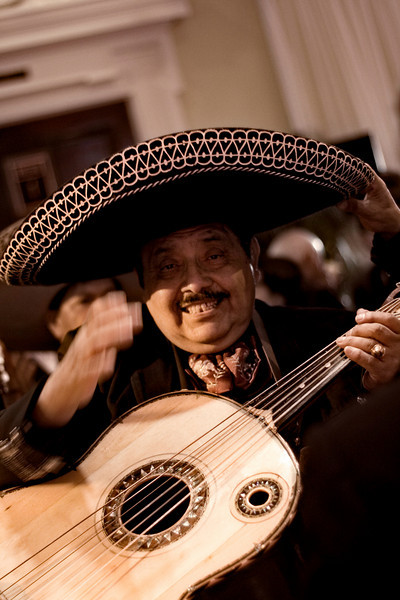 The process is best illustrated by a simple statistic.   It was repeated a couple of times that Hispanics are America's largest ethnic group, with something like 47 million. This is not entirely accurate.   Germans are the largest ethnic group in the U.S. 58 million Americans claimed German ancestry on the 1990 census, which is the last time I think they asked the question. This is significant because it is NOT significant, i.e. nobody really cares.  Germans have enriched America with their cultural contributions (decent beer, kindergarten, hot dogs & sauerkraut) and their hard work, but they are so thoroughly American now that it passes completely w/o notice.  When I mention it, people roll their eyes and discount it. They say that it doesn't really count and they are right.  It made a big difference in 1909.  Who cares today?  The same will happen with Hispanics. At some point they may indeed become a quarter of the U.S. population, as the Germans were 100 years ago.  But nobody will really pay attention by the time that happens. This is America. Todos somos Americanos.  That is how we roll.
Anyway, it was an interesting event. Everybody had to wear tuxedos. This made for an elegant evening, but it presented an unexpected problem. When everybody has a black tuxedo, you cannot tell who is the waiter. When people come around with plates of food, you might just be stealing somebody's snacks.
BTW – Tim's wife April took the pictures, if you notice the better quality. She does this professionally. You can find her other work at this link.