A lot of things make me stop and think. Sometimes I remember to take a picture, but I don't have enough for a full post. Here are a few short notes.

Above is Franklin Roosevelt's ORIGINAL monument. The one he wanted. The one he had before they built the elaborate one down near the river. Below is the explanation.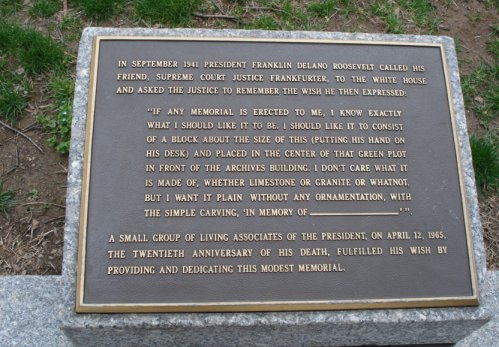 Below is "nature at work." It is very touching how we pretend to preserve. I am glad they save this tree, but it seems a little strange to make such a Federal case of advertising it. Maybe just do it. I don't like this because it makes an artificial distinction between nature and non-nature.

Below is nature REALLY at work. The developers did a good job of creating a drainage. It doesn't just run off, but rather pools and soaks in.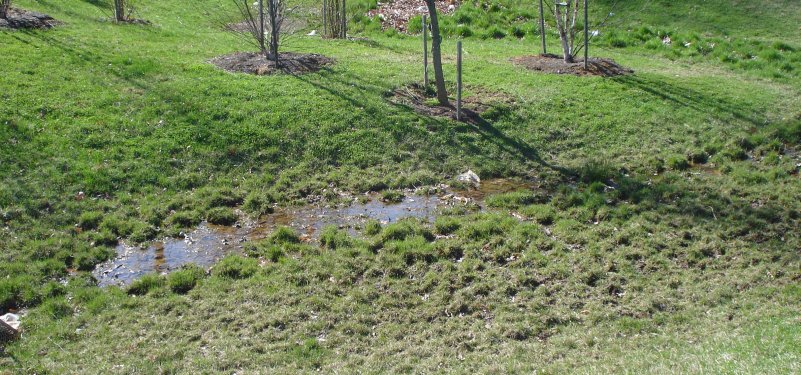 The fountains in Washington now have flowing water again after the winter.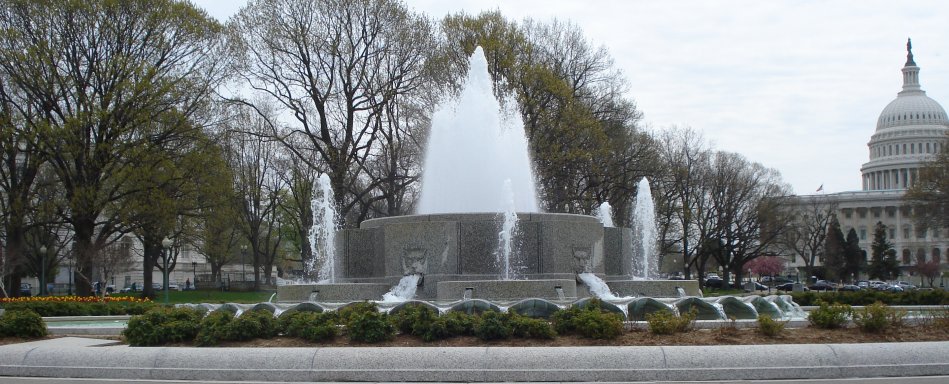 Below is an interesting sign in Baltimore. Read it a couple times.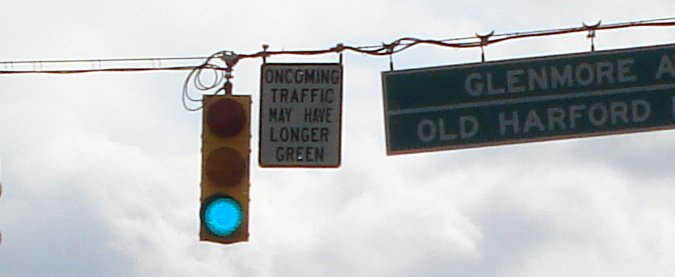 Below are new oak leaves on April 14, 2009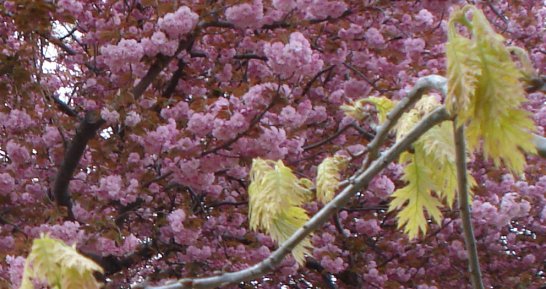 Below is crabcake platter at Koco's bar in Baltimore
Below is the advert for an exhibition at the Newseum.  I don't think it is right that they pair Lincoln with the clown that shot him.