People make the right choices when they have the right incentives and they can do what they say they cannot. According to articles I read, Americans drove 112 billion FEWER miles over the past thirteen months. This is way higher than the previous biggest drop of 49.9 billion miles in the 1970s. The drops in driving are across the U.S., with Rhode Island, Utah and Vermont the top three. Wide open Utah has little in common with compact Rhode Island. The drop is rural and urban.
Below is a picture I took in Germany.  English is not their native language, but I don't think this is coincidence.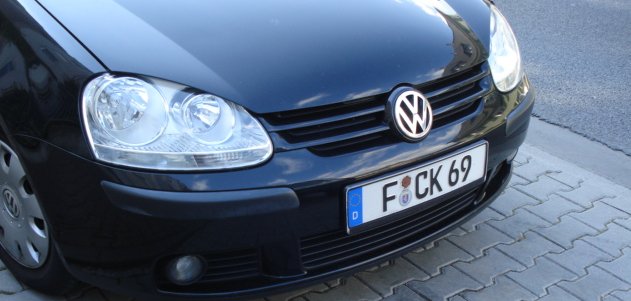 Gas consumption drops when the price rises. All the rules, CAFÉ standards and exhortations are mostly just feel good palliatives, analogous to all those fad diets beloved by fat people and largely ineffective. Solutions are simple, just not easy. Higher gas prices lead to less driving. Traffic and parking problems help in the long run. People make logical decisions. When driving in cheap and easy, they drive more. When conditions change, they do too. Bad economic conditions are evidently extending the demand drop for gasoline. Simple, but not easy – there is no painless way to achieve change.
And we do need to change. The environmental effects of carbon consumption are bad enough, but we also have the geopolitical considerations. Most of the easily exported oil is under or near countries that are unstable or run by despots and tyrants.
Anyway, the continuing drop in driving and related drop in oil consumption is a bit of good news, but we have been in this place before. This time we should do the right thing and get the incentives right. The time to raise taxes on oil is when prices are low. I have written about these things many times before. When gas prices were high, I wrote that they would drop again and that we should raise taxes on oil when they did. The time is now.