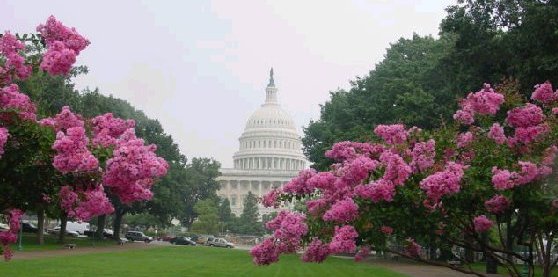 We will never again be as united as we were in 1965.   It was a time of an unusual confluence of factors.   The older generations had the unifying experiences of the Great Depression, New Deal and World War II.   Think of what those things did.  Millions of young men and women came together in a common cause such as the CCC in the 1930s and the military in the 1940s.   Never before and never since have so many people shared such intimate similar life-changing experiences.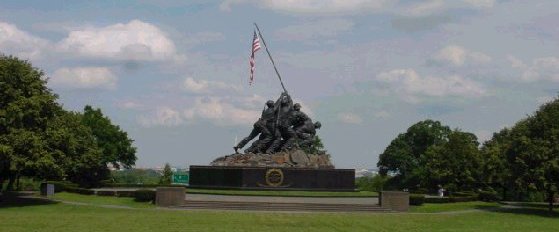 They and the younger generation were further tied together (homogenized) by the miracle of television. The limited choice among TV channels ensured that large percentages of the population watched the same things at the same times. (Not many baby boomers know words to the "Star Spangled Banner" but most can sing the theme song to "Gilligan's Island.") America had also had successfully digested the waves of immigrations that hit our shores in the early 20th Century. Immigration restrictions and the Great Depression had limited new immigration and so America has a smaller percentage of immigrants among its population than at any other time in its history. Other "unity" things were also strong. Church attendance was very high. Most adult males had connections to the VFW. Membership in industrial and trade unions has never been higher. It seemed a golden age for the "ordinary guy."American dominance of the world was unique. We bounced out of the Depression after WWII at a time when most of the other world economies were in ruins. At some points, the U.S. produced around half of ALL the world's production. Nothing like like that had ever been possible before and is unlikely to ever happen again anywhere. It resulted from the perfect storm of industrialization, depression and war. Communist domination of large parts of the world ensured that many places remained uncompetitive and backward for longer than necessary. Speaking of communism, we cannot forget the Cold War. The threat of nuclear annihilation focused the minds of those generations and facing a benighted, yet dangerous enemy together leads to shared identify.
When we look back at the two decades after WWII, we sometimes see stifling conformity and we unavoidably cast our glance forward to the divisive and challenging times to come.   But we still look l back to the lost feelings of comfort and community and imagine how we could recreate it along with today's diversity and options for individual expression.  This is an impossible dream.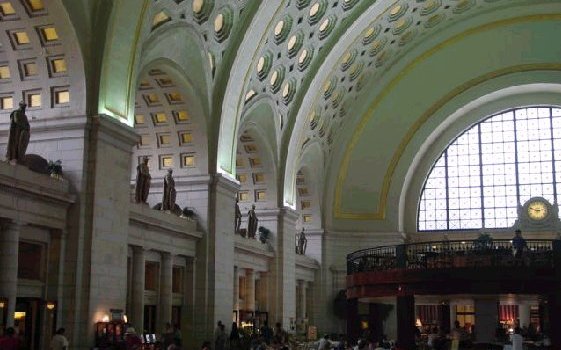 Above is Union Station in Washington DC.  Such self-conscious permanence in public building is less common now.
First of all, the conditions that created the post-war unity were unique.   They cannot be recreated and nobody would advocate going through the suffering of depression, war and totalitarian threats to try to foster the preconditions.   Periods of growth following challenging ordeals are often pleasant, but you might not want to throw yourself into a pool of ice water just to feel the pleasure of warming up again.
But most important is that we don't want it. Unity and diversity are both good things, but they are in tension. As in those economics curves, there is a point where you can maximize both, but you do have to trade them off against each other. We have chosen less unity than we used to want back in 1965. This has implications.
More choice creates more innovation and economic growth.   But making reasonable predictions about the future becomes harder.   It also complicates provision of insurance & welfare benefits, as diversity lessens trust.   In a homogeneous community, people understand each other.   Homogeneous communities are also usually relatively small, so people can monitor and balance abuses.  They are reasonably certain that their social outlays are, if not well spent, at least decently targeted.  It is no coincidence that the most successful welfare states are/were in homogeneous Scandinavian countries and that they have begun to breakdown in the face of globalization and immigration of new and different people.   
Talking about a "caring" (i.e. one that takes care of you as an individual) government in a place as big and diverse as the U.S. is an oxymoron. We gave that possibility up long ago and we should stop pretending that is what we want. Our choices have made that impossible. What we have demonstrated we want through the choices we have made is a government that ensures reasonable justice and the rule of law, provides for the common defense and provides options. If you want to put this into more beautiful language you might say, "… in order to form a more perfect union, establish justice, insure domestic tranquility, provide for the common defense, promote the general welfare, and secure the blessings of liberty to ourselves and our posterity …" it is astonishing how long that formula has remained viable.
So in this new year when it looks like we will be asking a lot from our government, we should pause to remember that we should not ask too much, and it is not only because we should ask not what our country can do for us, but ask what we can do for our country. Let's not grab for that remembered unity that we never can recreate or ask for guarantees of prosperity that nobody can provide. If you give government the power to grant all your wishes, you also give it the power to take them away. It is tempting to trade liberty for security, but w/o liberty sustained security is impossible.
Happy 2009!