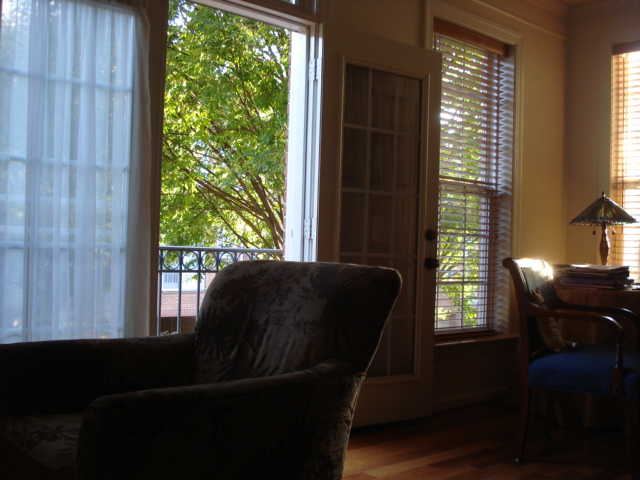 Right outside the Window
The sun is lower in the sky in October and it enhances colors in the evening.   You don't have to be at some beautiful outlook to see it.  I was just sitting on my couch at home when I was struck by the beauty of the light playing on the leaves outside.   I watched it for a little while and then I thought I would take a picture to share it.  Beauty really is everywhere. It is enhanced by the soundtrack of the birds singing and the crickets chirping as night falls.
My New Truck
I just got a new truck.  Speaking of colors, it is a very bright red.  I wanted to get an off-white one that would reflect the heat in July and would not show scratches and dents so much, but everybody else wanted the red one.  I need a truck for the tree farm.   The new farm is off the paved road and the small, low-clearance Civic Hybrid just can't make it over the dirt road.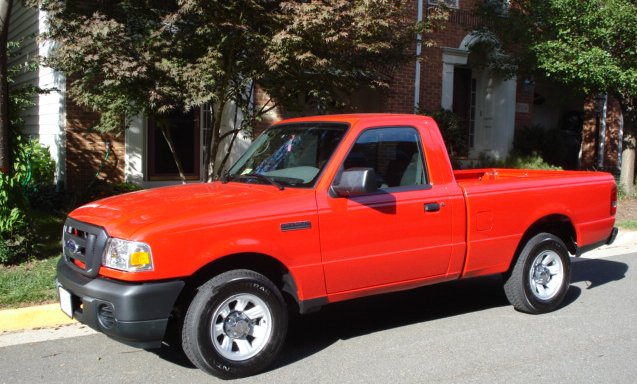 This is a Ford Ranger.  It is the smallest truck you can get and the mileage is not so bad.  This one is supposed to get 19 MPG in the city and 24 on the highway.