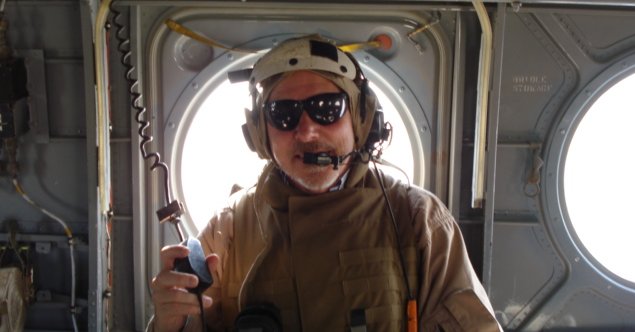 When you are "in charge" of the helicopter, you get to wear the goofy hat. I caught the CH46 to Ramadi to consult with the PRT there and to deliver our agriculture advisor Dennis and our rule of law advisor Burt Brasher to meetings. The advantage is that if I go we can get same day service, i.e. we can leave in the morning and come back the same evening AND we can leave from the Ripper landing zone, all of which makes life a lot easier for us. I get this special treatment because my SFS/SES1 rank is finally paying off. I am the highest ranking USG civilian in the AO. Of course there are not many of us around here.
I will try to use the one-day service once a week.  We can bring several members of the team to each engagement and get many of our appointments done at the same time and then get them back to AA.  This will save us literally day of waiting at landing zones & sleeping in those interesting advance bases.   We – almost everybody on my staff – are getting a little old for that sort of thing.  It will give me better opportunity to do the oversight and diplomacy job I am supposed to do.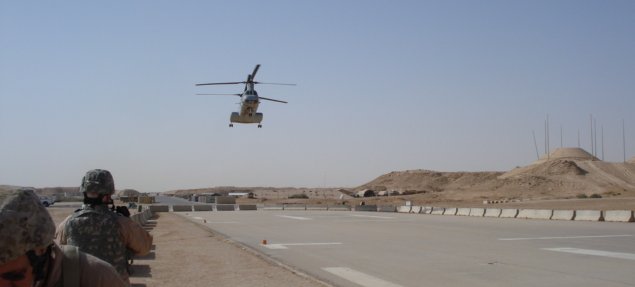 Until now I got to use priority assets only when I went with Colonel Malay or with one of the generals. These are always great opportunities and I think I add value to the delegation but it will be good to be able to deploy our ePRT resources independent of other people's travel when appropriate.
This is good.