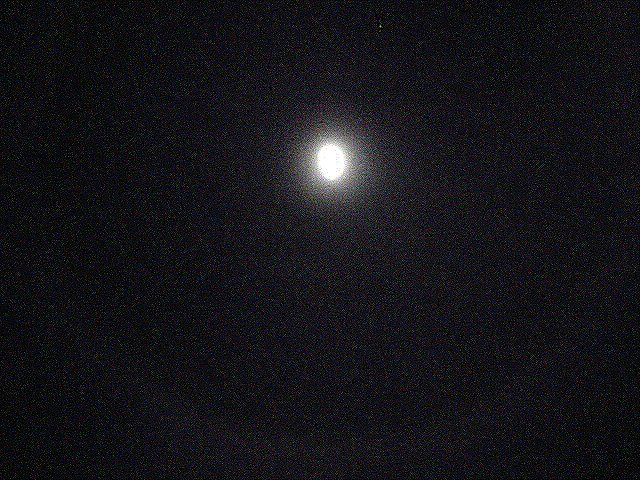 I could not get this picture to come out no matter how I tried to sharpen it. Those little dots are artifacts of the sharpening, not part of the picture. It would be at the edge of the photo. You can see it, but it is nowhere near what I saw. The moon had a very bright halo ring all around it. I have never seen it like that. I stared up at the sky several minutes until I realized that I was cold. It was like you might expect to see in a Sci-fi movie – UFOs, strange aliens etc. Since I wanted to avoid any alien probing, I took a picture and quickly skedaddled into the safety of my can. Who would believe me?
I got a box from Chrissy, which ironically made me sad, since it reminded me that I was not with her and the kids. Alex sent me some wonderful books and I also got some of my tree farm magazines. I suppose it is natural to feel lonely and homesick when you are away on Christmas. I do.
The Marines got together, led by our British Royal Marine colleague, and sang the twelve days of Christmas with Marine themes.  It was funny.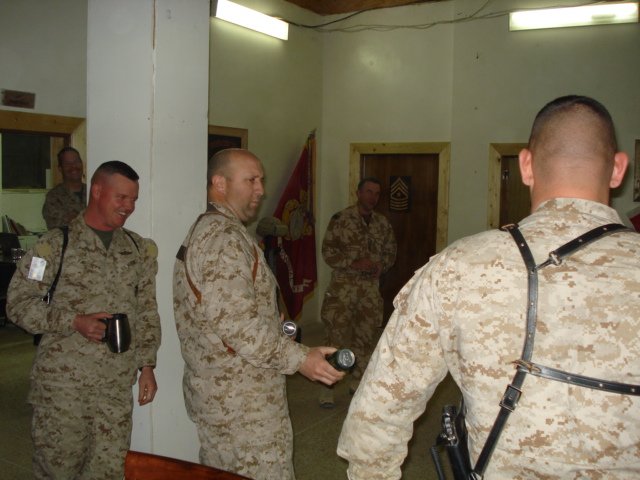 I don't have too much more to write today.  I just felt like writing something before going to sleep. Good night and Merry Christmas.