Visited the Little Bighorn Battlefield. The geography has not changed much since we were last here, but the interpretation of history is different. It has come back to balance.
When I first heard about Custer, it was the "They Died with Their Boots On" story. Custer represented the light of civilization versus the darkness. The reaction to this dominated during the 1960s. Custer in this version was a cowardly, foolish clown, who deserved to die at the hands of noble savages. Now we can appreciate heroism and bravery on both sides.
After events pass from living memory, they become the common heritage of humanity. I thought of that when I saw the monument to the Sioux dead that sits maybe 100 yards from the place where Custer was killed. It is certainly appropriate. At the exhibit in the visitors' center said that 42% of Custer's troopers were foreign born. The Native American Crow and Arikara who rode with Custer were the hereditary enemies of the Sioux. My point is that there was great diversity on both sides and the sides were ephemeral.
All these diverse groups are part of the tapestry of America today. Consider that 40% of Americans today can trace an ancestor to Ellis Island, which opened for immigrants only in 1892 and we can see that it makes no sense to take sides on this historical event, but we can all learn from it and appreciate the participants. The events became our American history and the descendants of those who fought here are Americans, like those of us whose ancestors showed up after the battle.
My first picture is me in front of the memorial to the Sioux and Cheyenne who fought at Little Bighorn. Next is "Last Stand Hill." They marker in the middle is where Custer fell. Next is a healthy stand of ponderosa pines in the Custer National Forests and last is a Sinclair Station. I like to buy gas there for the very irrational reason that there used to be a Sinclair station near my house in Milwaukee and I like the dinosaur.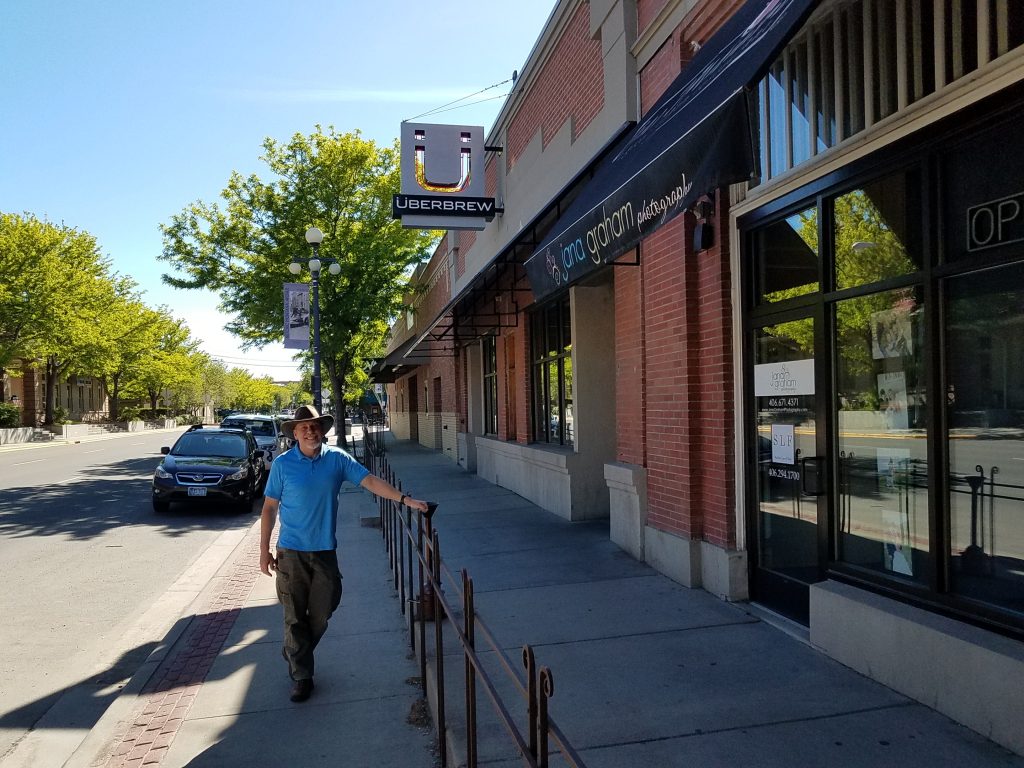 Finished up the day in Billings, Montana. Not a big city, but it has a whole district of breweries and distilleries. My pictures are from the Billings Brewery District, except the last one. That one is from a rest stop on I-90. It is kind of clever to provide a fire hydrant for traveling dogs.