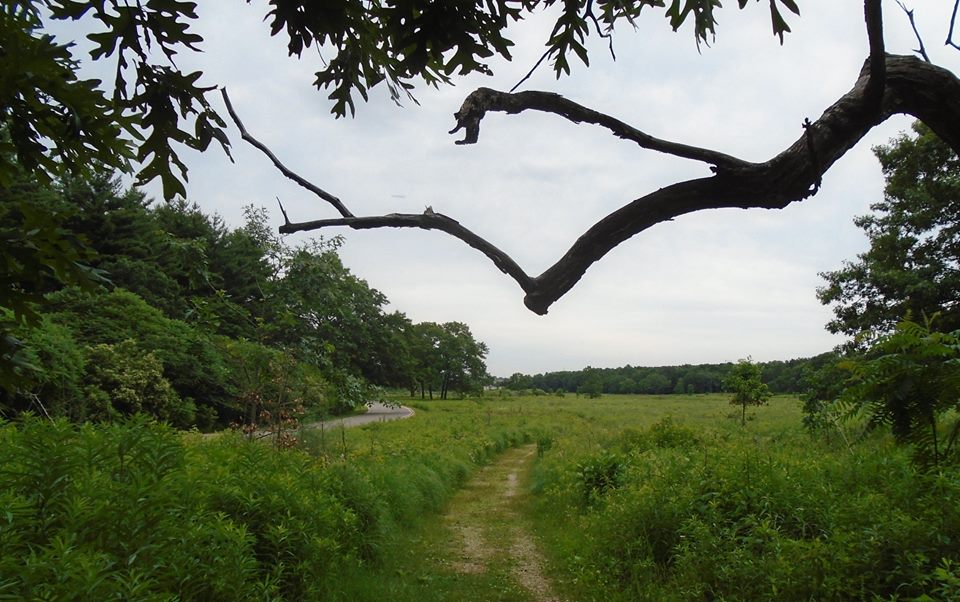 Taking advantage of my pilgrimage to the Aldo Leopold place, I stopped off in Madison. Always liked it there and Madison formed the backdrop for lots my thinking. I studied Greek and Latin. I forgot both, but the discipline of those languages stayed. I didn't actually go to the city or the university, however, but stuck to the edges at the Wisconsin Arboretum and my old running trail that juts into Lake Mendota.
They do prescribe burning at the Arboretum, so I went to see some of the prairies maintained by fire. The big one is Curtis Prairie, originally laid out by Aldo Leopold in 1935, along with the less well-known Norman Fassett, Ted Sperry and the eponymous John Curtis, on an abandoned pasture. There was also a graduate student John Thompson, who planted seeds, along with dozens of CCC boys. It was the first example of scientific restoration. They brought in sod and seeds that they thought represented the original cover and it has been growing ever since.
You can see Curtis Prairie in the first photo. On the side is Leopold woods. It is good to have the history, since you can get ideas about the ages of the trees. These are about eighty years old. In the next photo you can see that they grew up in the open, since the white pine kept many of its lower branches for a long. Lake Wingra in the next photo is surround on three sides by the Arboretum and so is nice and clean. Next is the end of Picnic Point on Lake Mendota, the turn around point for my runs for obvious reasons. I used to be able to stop and get a drink at the pump shown in the photo, but it is now defunct.