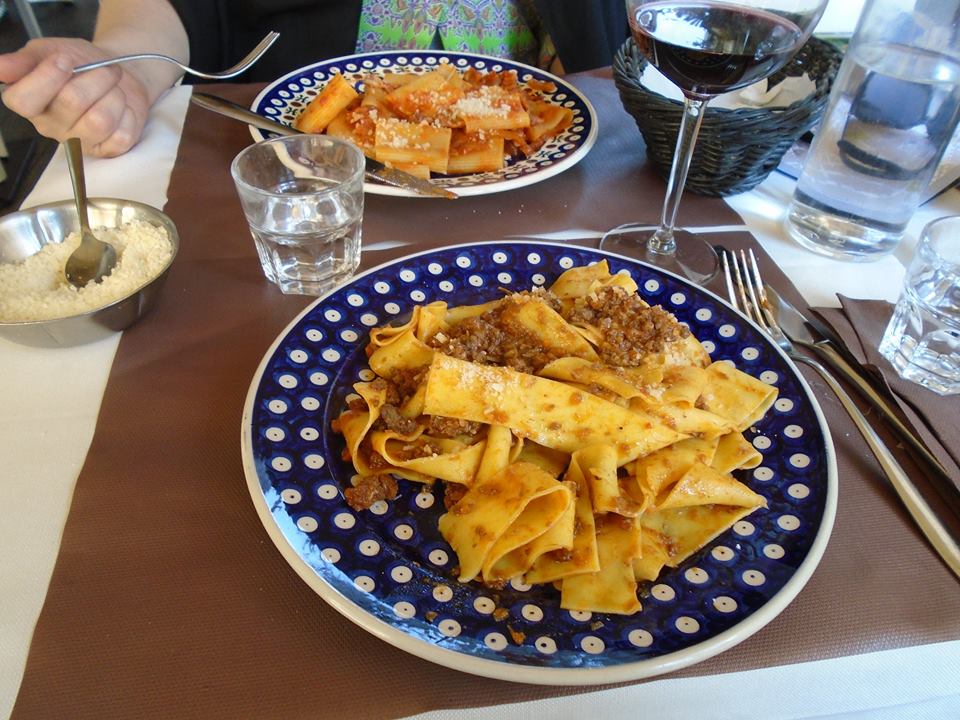 Florence reminds me of Krakow. As I wrote yesterday, this is not surprising since Polish kings brought in in Italian artists and architects to make Krakow part of the Renaissance. Of course, Polish characteristics remained and merged. This is how cultures grow. They appropriate and adapt.
In a funny sideline, we saw some of more contemporary Poland when we were having lunch in Florence. We noticed that the plates were Bolesławiec. For those unfamiliar, this is ceramic from a town in Silesia. When we were in Poland for the first time, these plates and cups were so cheap that you could buy cases for a few dollars. We liked and bought enough for our family. Should have bought more, because it was always high quality and today the world has figured it out and Bolesławiec is expensive.
Mariza has most of our set now. She grew up with it and liked it so much. But the set has dwindled through attrition.
Save