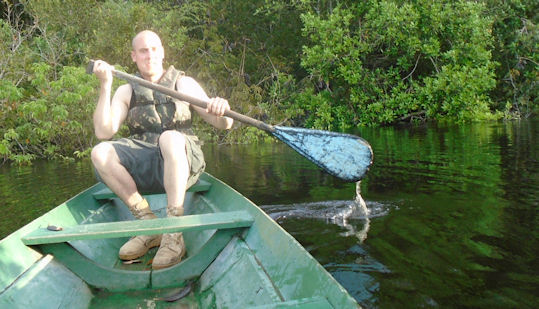 It is maybe wiser to avoid the forest floor, but the river is another story.  I understand that there are also piranha, caiman and snakes in the water, but it seems peaceful and if you stay in the boat it is mostly safe.  The rivers are the highways of the Amazon.

Alex and I took a canoe out for a while.  We are not good at canoe paddling.  Alex has become very strong, much stronger than I am so we are always drifting in the direction his paddle takes us.  It was, however, peaceful and quiet.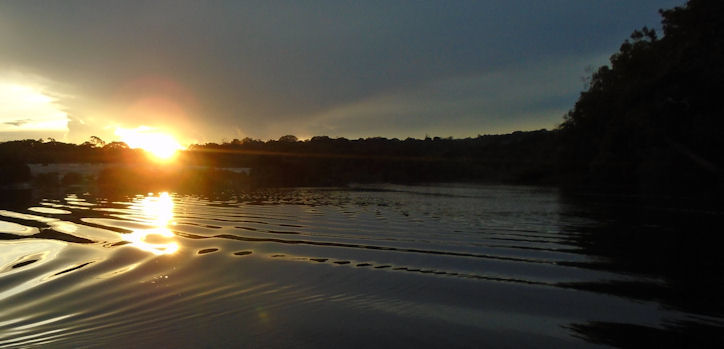 The rivers are very wide and the forests are flooded this time of the year, so you really do not see a shoreline, just the tops of trees and bushes.