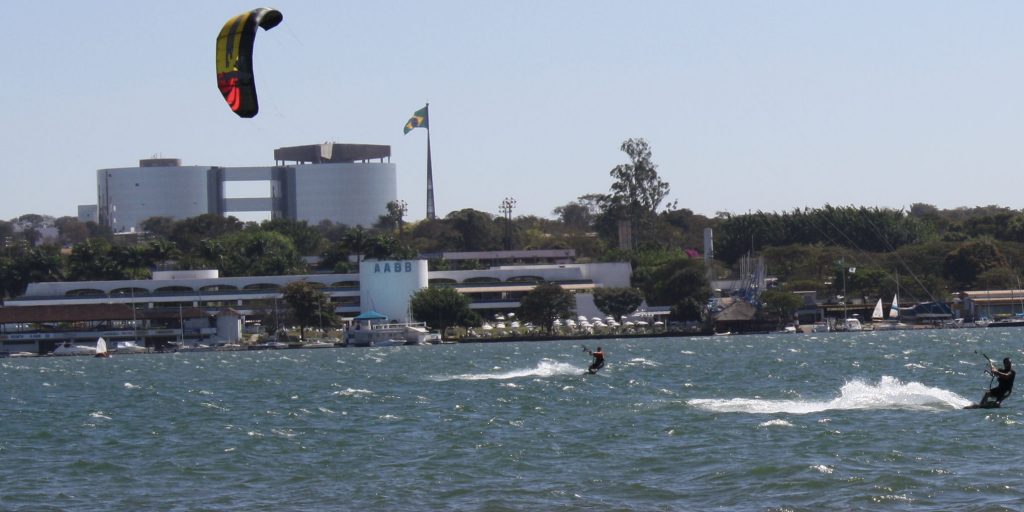 One of the surfers told me that the windy season is just starting now. The surfers would be out when the wind was blowing. The wind follows the lake and the peninsula near my house seems to be the one of the focal points. In any case, as you can see in the pictures it attracts surfers.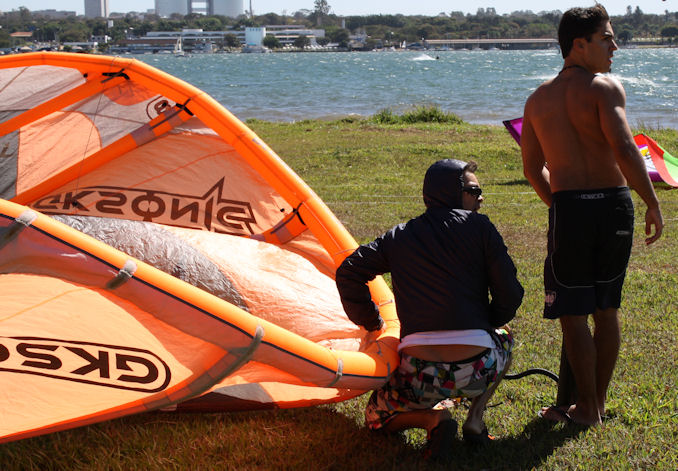 Above shows the sails close up. They pump some air into them and so they are not only like kites. The air gives makes them a little easier to sail and – a key characteristic – it makes them float. This is a key to happiness when you fly kits above water.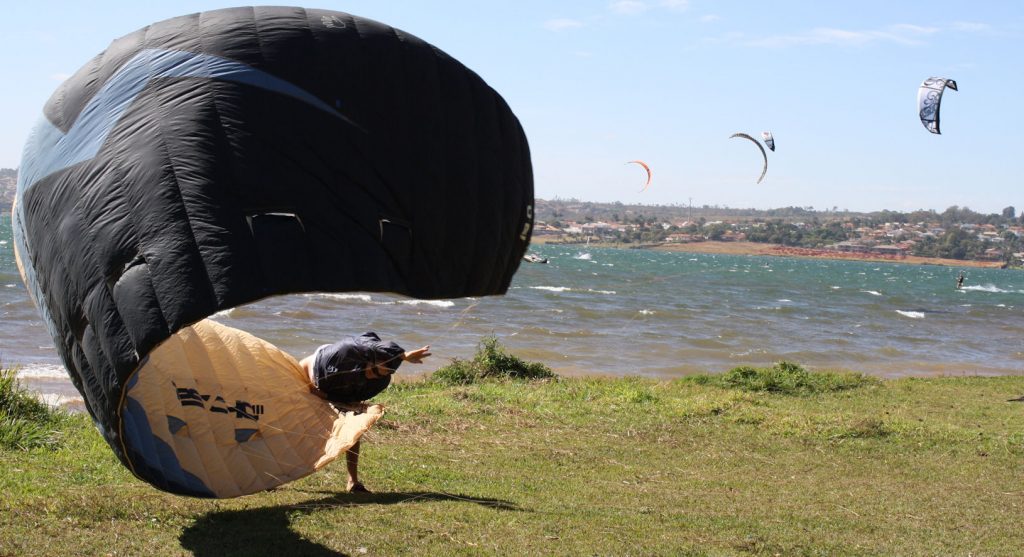 Another guy told me that it was not very hard to para-surf. The only thing you needed to do, he said, was understand the wind. I am sure there are other things you need to do, but understanding the wind would be hard enough even if it was the only challenge. The surfers looked to in good condition. Look at the three photos below. No matter how well I understood the wind, I don't think I could leap out of the water like that and come down again w/o sinking.
The whole operation has a picnic atmosphere.