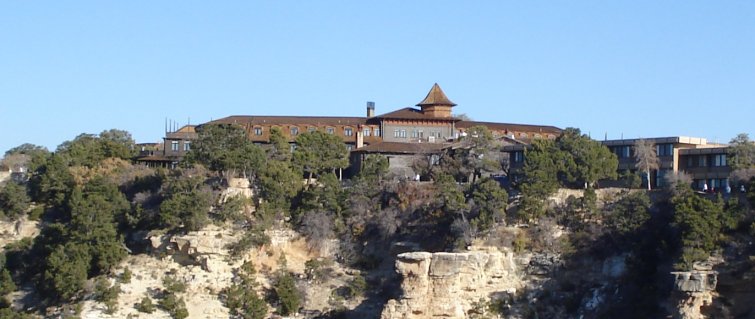 Above is the hotel were we stayed. The El Tovar lodge has that rustic elegance characteristic of the early 20th Century. It was built in 1905, financed by the Santa Fe railroad as a sort of rail destination. President Theodore Roosevelt took the first steps to preserve the canyon about that time and the lodges here reflect that muscular personality of Roosevelt and America of that era. The Canyon was declared a national monument in 1908 and a national park in 1919.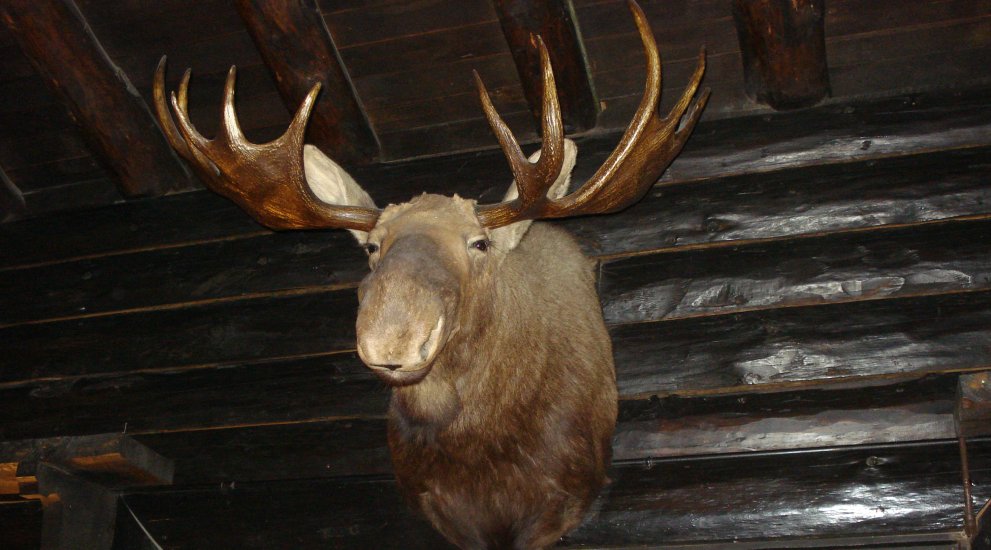 The dark log walls are studded with actual heads of moose, deer, mountain goats and even bison. I always wanted a moose head for my wall, but I have never had enough walls to handle something as big as a moose head. You need a really big room with really high walls. Actually, you probably need something a lot like the room in a big lodge. Moose are not native to Arizona, BTW, so the head came from somewhere else.
Below is Bright Angel Lodge.