Just a short note, since I have not written for a few days and will not write tomorrow.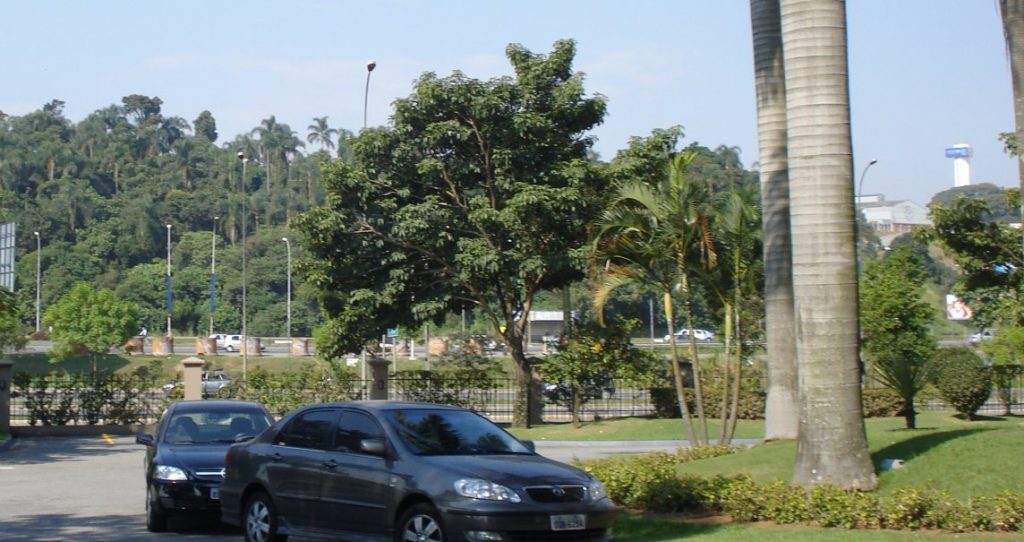 I am in Sao Paulo, Brazil for meetings on new media. I have a little time on my hands because I got here a early. Leaving a day earlier saved the USG about half – more than $600 in airfare. I don't know how these things work, but it probably had something to do with weekend travel.
The trip is an all night flight. It is hard to sleep well on the airplanes, so although jet lag is not much of a problem – Brazil is one hour ahead – it is good to acclimatize before meetings. Flight was uneventful. Flying is not much fun. You are on the plane for around ten hours. We were greeting by people wearing surgical masks and handing out flu information. I was relieved to find out that this was a precaution against US. I doubt if it would do any good anyway. The flu is so far not a problem here. I didn't hear anybody on the plane with obvious symptoms.

I was at the airport Marriott, w/o very much to do, so I arranged to go down to the state of Parana to look at some forests. SE Brazil is a big producer of wood products. I think it will be worth the trip, since the alternative is to hang around here and eat. My only concern is driving on the local roads and maybe getting lost, but I have mapped out the route. I will write about that when I get back.
BTW – I know the pictures are not very exciting.   They are just from around the hotel.  Weather is pleasant, not too hot or cold.   Below is my "pool view" room.   I didn't go swimming, however.  Hotel pools are mostly good for kids.  They are not good for swimming laps and unless it is really hot, there is not much use going in, IMO.  Nice to have a pool view, however.