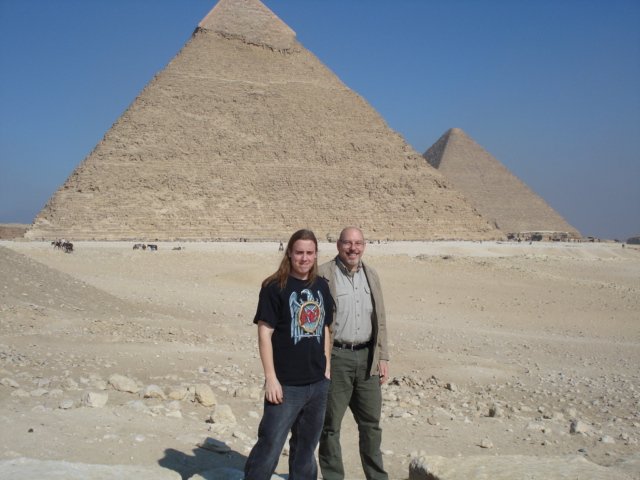 We saw the pyramids.  They are magical and more impressive than you would think from pictures.  The sphinx is smaller, however.  We rode up on camels to see these wonders.  It cost more, but it was a good experience and now that I have done it I will never have to do it again.  The camel is a horse designed by a committee.  They are truly odd looking and unpleasant animals.   They burp, spit and stink.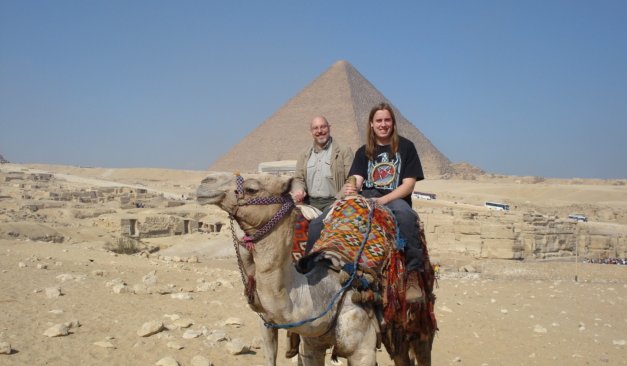 We had a good guide who had relationships (i.e. gave money) with the guards to let us "park" near some of the pyramids and we had the pleasure of being almost alone in the quiet near some of the smaller pyramids. It makes a big difference. We could see the thousands of people in the distance touring the macro sites. When we went down to see the sphinx we had the crowd crush experience. There is always somebody around who wants money. It detracts.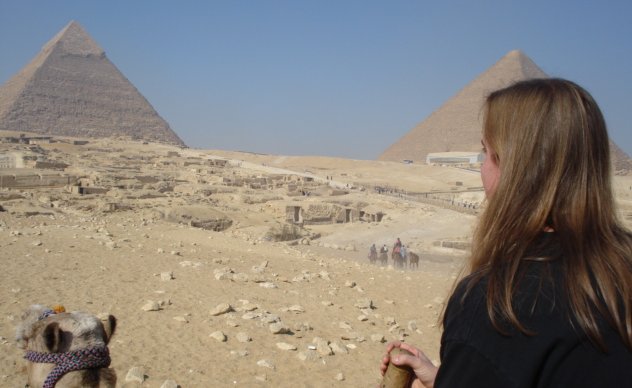 Below I am sitting with our guide. He spoke good English and claimed to have spent his whole life near the pyramids, at first as a child selling little tokens.