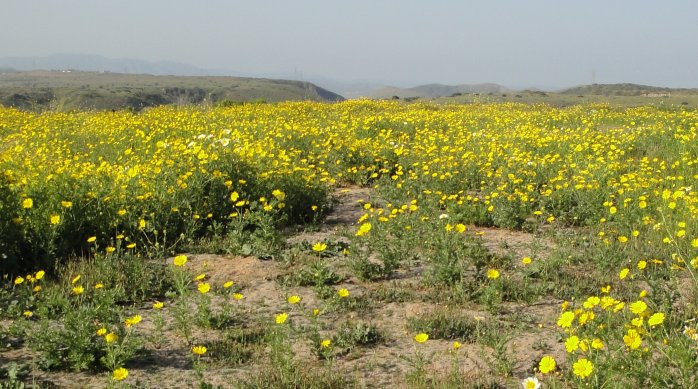 The stretch of I-5 that goes through Camp Pendleton is named after John Basilone, a hero of Guadalcanal and Iwo Jima who won both the Congressional Medal of Honor and the Navy Cross. One of the values of naming things after special people or events, rather than some non-committal thing like "Happy Crest Road," is that they are remembered. John Basilone was a great hero and I am glad that driving along this road made me think of him.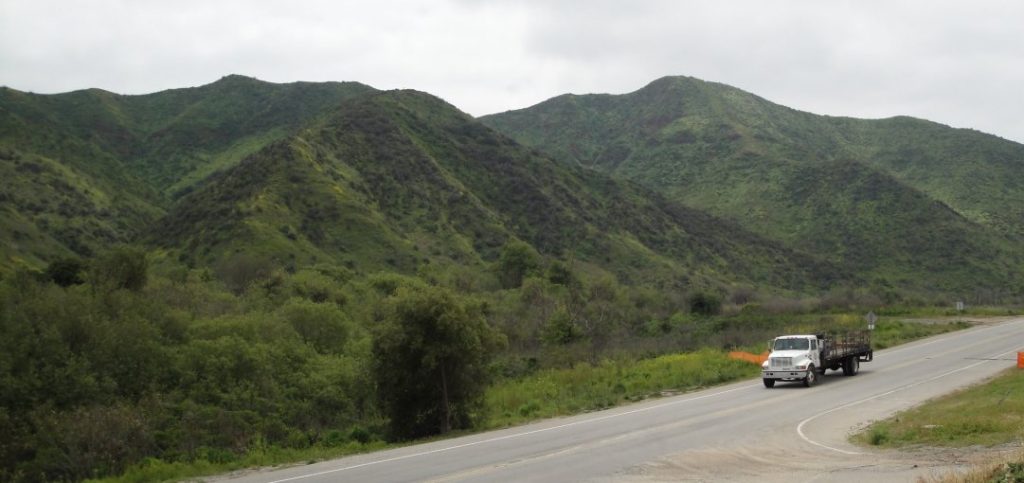 Southern California is semi-arid and the natural vegetation would be scrub and brush. When you see large trees, they are almost always planted and watered. This is the best time of year to see the area around San Diego. The hills are green and flower covered. When I examined the ground more closely, it is clear that the vegetation is not thick. It is, as I said, semi-arid.
The Spanish tried to colonize California using missions. They were founded about a day's journey apart and there were twenty-one of them. The San Diego mission, built in 1769, was the first one built.
Camp Pendleton is really big. It is one of the largest de-facto natural preserves in the U.S. If the Marines didn't own the place, it certainly would be covered with condos, like the rest of the coast here about.