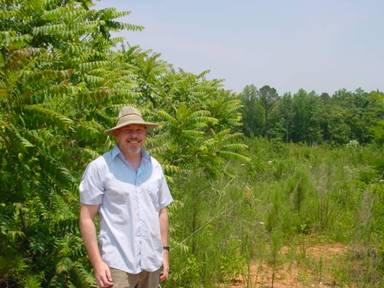 This question comes a little late, but it is something I thought about for a long time and that I am now implementing. I am doing what I wanted to do when I retired.
Knowing when to leave your life's work
I was eligible to retire in 2005. It was nice to know that I could go, but I wanted to stay. I felt unfinished. Career was going okay, but not remarkable. FS has an up or out promotion system. I had until 2009 to get promoted. I had opted to 'open my window", early which makes you eligible for senior promotion but risks the boot.I was afraid that I would not make it and they would kick me out, but I didn't want to take the jobs most "career enhancing."
Multiple identities
I was just confused, but I did have one good plan, a back to the roots plan. I was going to diversify into forestry. If they kicked me out of the FS, I would have another identity as a forest guy. Forests were my first passion, predating FS, predating almost everything after I learned to ride a bike. I dreamed of owing forest land. I deferred that dream. I thought maybe forever, but then I had a chance.
Sweet serendipity
Most of my success comes from sweet serendipity. This was no exception. When I was ready to buy forestland, tax law changed to make big paper companies ready to sell. Tracts of land were available all over the South. Chrissy was wonderful. She let me mortgage the house and we got our first forest land. I told her that I could not promise it would be a great investment, but I would not buy unless I could figure out at least how to break even.
Who knew how to buy forest land? I guessed that Internet did and started to research. I learned that the difference between having some trees and having timber was distance from mills and that the best place to own timber was in Virginia's Southside. Much of the land was worn out by generations of tobacco, corn and cotton, but pine trees grew very well. I zeroed in on Brunswick County and went looking.
How silly I must have seemed – a city-boy Yankee who works for the government, driving a Honda Civic Hybrid in the land of Ford F150. But people of the South are very friendly and I am very lucky. One advantage was that I knew a little about trees and soils. I could identify trees and when the real estate agents showed me crap dirt, I could tell that too. They came to give me a modicum of respect.
In retrospect, I see that I paid more for the land than a savvy local would have done, but a lot less than a city slicker like me deserved. I ended up buying the land that the real estate agent really didn't think I would buy. I am pretty sure that he showed me a cut over rutted place to contrast it with nicer looking places. But I noticed the little loblolly pines were firmly established in good dirt. The internal roads were okay and we had some blacktop frontage. It looked like crap, but I could imagine how it would be in a few years and that was beautiful. I have never regretted it.
Now I had two definers in my life. I was a diplomat and a forest owning conservationist. Proud of both.
Don't hang around like a fart in a phone booth
To my surprise – and likely that of others – they promoted me to senior foreign service and then promoted me again to the next level. That meant I could stay until I was 65. Always leave when they still want you to stay, rather than hang around like a fart in phone booth. I put in my retirement request the same day I got my formal notification of promotion. The HR folks were surprised.
By that time, more than ten years after I was first eligible to retire, I felt I had done what I could in the FS. My last decade was my best one. It would have been a shame to leave with those songs unsung.
I got to do a year in Iraq. An an active war zone is not fun while you are doing it, but it is great to have done it. I was glad that I stepped up when it was my turn. Another factor was my second posting in Brazil. Brazil was my first post. I never felt I did a very good job because of my inexperience and poorly developed skills. Going back a second time let me pay back.
It was also great to relearn Portuguese. I got better than ever and fell in love with that beautiful language. Brazilian Portuguese is subtle and graceful – excuse the cliche – like a samba. Anyway, I felt I did better the second time, closed the loop.
The career capstone was really cool job as Senior International Advisor at Smithsonian. Does it get better? Time to go.
So it goes
Retirement has been better than I planned, even better than I hoped. I have been able to keep being a sometime diplomat. I got a temporary assignment in São Paulo and got to use my Portuguese. I got an assignment on the Columbia River Treaty and got to work with water, trees and tribal lands. There are good chances for other such work. I get the satisfaction of diplomacy w/o the anxiety of needing to work toward career goals.
My forestry work has been fantastically rewarding. I just feel good in the forest. It is existential. Being in the woods is not a means to an goal. It is the goal. I never get tired of it. Planning for the forest future is an added benefit. Now add on working with others passionate about forestry as president of the Virginia Tree Farm Foundation, member of the board on the Forest History Society, & active participant in our Virginia branch of longleaf restorers. I get to study (and sometimes start) prescribed fires, as well as attend professional conferences and meetings. Lots of the skills I use in the outreach are like those I learned in diplomacy, but now I do it in my own service.
Living in Washington is a big advantage for a gentleman of leisure. There are lots of lectures and events to attend. I attend lectures or events 2-3 times in an average week. Topics and speakers are interesting, and you usually even get free coffee, sometimes a free lunch. Yes, there is such a thing as a free lunch.
Chrissy and I have also set up a "donor advised fund" to plan & regularize our charitable giving. A big part of the good life is giving. It so enriches the life of the giver that it might even be considered a little selfish.
Busier than ever?
Retired people sometimes say that they are busier than ever. This is rarely true. But you do need to plan your time better. When you work, you spend 8-10 hours every day working or commuting to work. It sucks your time, but you know where you are going to be most days. Retired people need to plan where they will be. I need a planning calendar more than I did when I knew I would be at work every day.
All good things must come to an end. I know that these halcyon days too will pass. I will not live forever and will likely not be in such good health for all the rest of my life. Sic transit gloria mundi. I hope that when my time comes, I go gracefully, much like my retirement, go while they still want you to stay. I hope that is some distance in the future. Living for now, I am a happy retired man, mostly doing what I think I should, seeking eudaimonia.
My first picture is from 2005. I am standing in front of some tree of heaven, an invasive that I have been fighting ever since we saw them. Notice the hard to see little trees just to the right. They are the bigger trees in the background in picture #2 and #4. The second picture is where the tree of heaven used to be. We made that into a meadow, a pollinator habitat. Picture #3 is the Brodnax place. #4 is Diamond Grove road, We own both sides. On the left side are those little trees from 2005, bigger now. Last is pollinator habitat again.