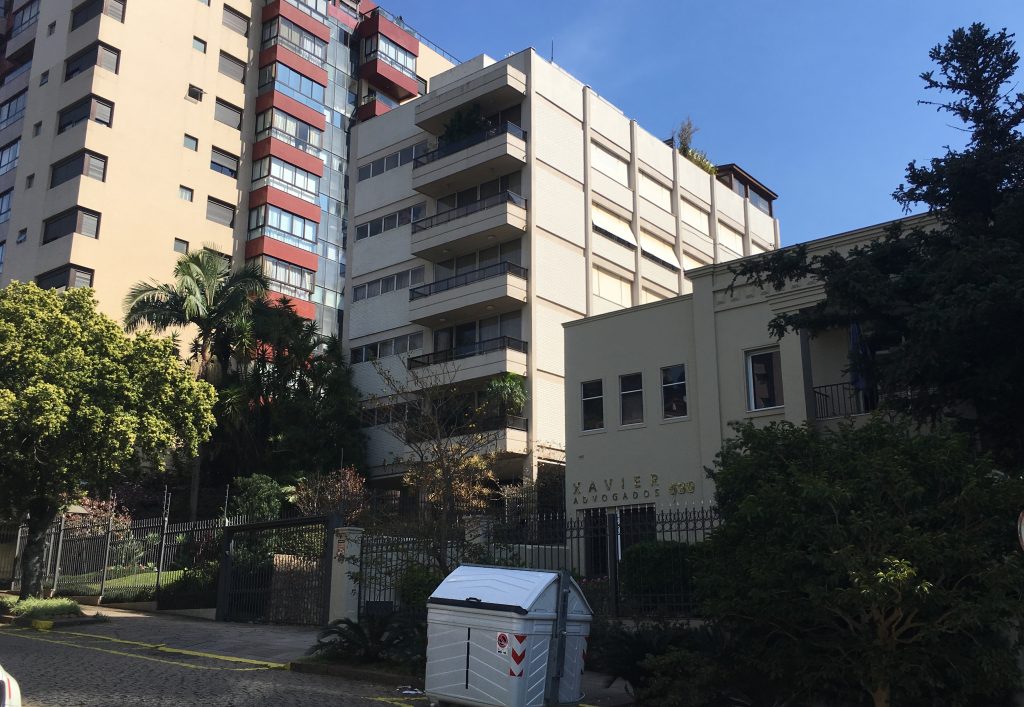 As far as I am concerned, the parks around our neighborhood in Moinhos de Vento is "Marizaland," since everyplace around there reminds me of our little daughter, Mariza. She is not so little anymore, but the little white-haired girl abides here. Ironically, Mariza herself can have no memory of all this.
First three pictures are from Park Moinhos de Vento. That means windmills. This is some of the highest ground in Porto Alegre and they evidently had windmills here at one time to take advantage of the stronger wind. None are left now, except a ceremonial one in the park. Picture # 4 is our apartment. We had the top floor. We were always afraid that Mariza would fall out of the windows. They had locks, but parents worry. Last picture is La Basque ice cream shop. We used to love the double chocolate.
Recall that it is winter in Porto Alegre. It never gets very cold here and today was warm, but some of the trees do not have their leaves. It will be very beautiful in spring in a couple months. I said it does not get very cold and it does not by Wisconsin standards. But the relative warmth makes people not concerned about heating buildings, so have to have some warm coats and sweaters for the inside weather.