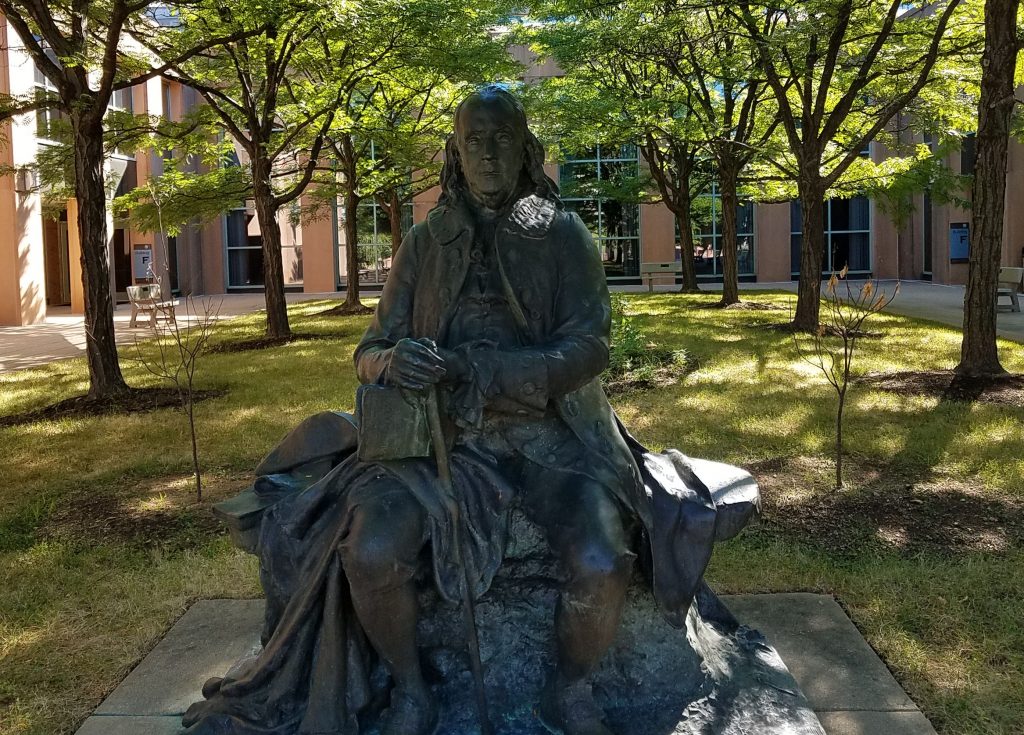 Ben Franklin is the patron saint of American diplomats and his statue sits at FSI.
My favorite Founding Father is Thomas Jefferson. I like his intellect and his love of nature. But Franklin is maybe a better role model, or at least template for my current "Gentleman of Leisure" job.
Franklin became a gentleman of leisure when he was only around forty years old. Much of what he is best know for today came after that.
Leisure today usually means laying around, maybe drinking beer in your underwear after sleeping late. When I chose my title "gentleman of leisure" I knew I would contend with that definition. I welcome the ambiguity because it gives me a chance to explain.
The word leisure comes from Latin Licere – to be allowed. It comes through middle French where it means "permission". This is what I mean. A gentleman of leisure has to permission/capacity to choose what he will do.
Gentleman of leisure does not mean I do little or nothing. It means I am as active as ever but I am choosing the activities that are meaningful to me. I am no Ben Franklin, but that is what he did.
My first picture shows Ben Franklin in his thoughtful pose. The second is my own leisure pose.