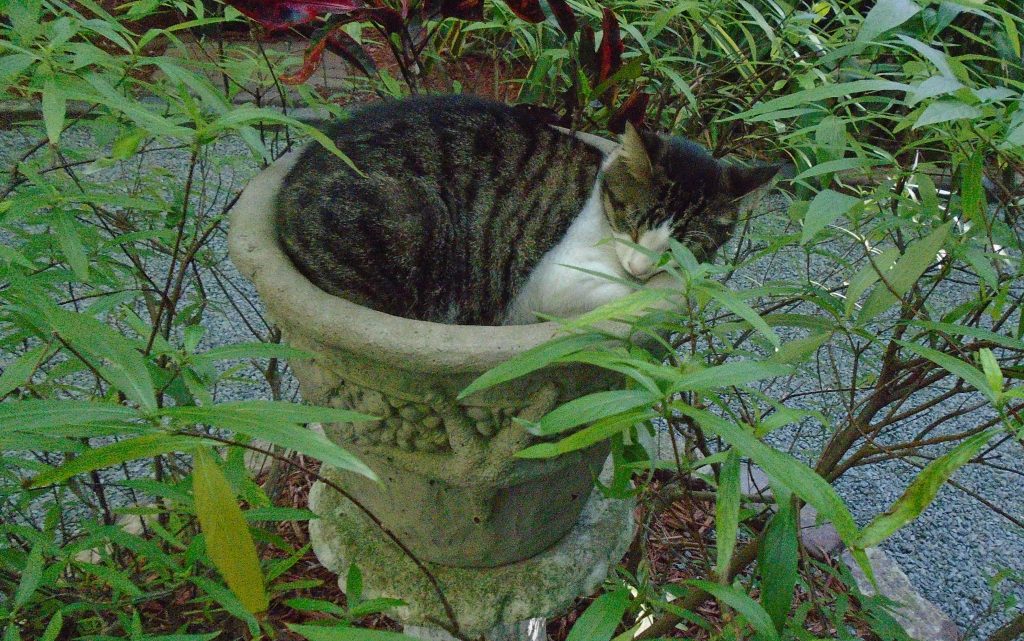 I learned a new word from my cousin Dorothy Bozich. The word was polydactyl. It means that the animal has too many toes. It was good to know because we went to visit Ernest Hemingway's house in Key West. Hemingway thought that cats were lucky and that those with six toes were even better. He had as many as 70 cats. Today there are only 53. All have the pterodactyl gene, although not all have six toes.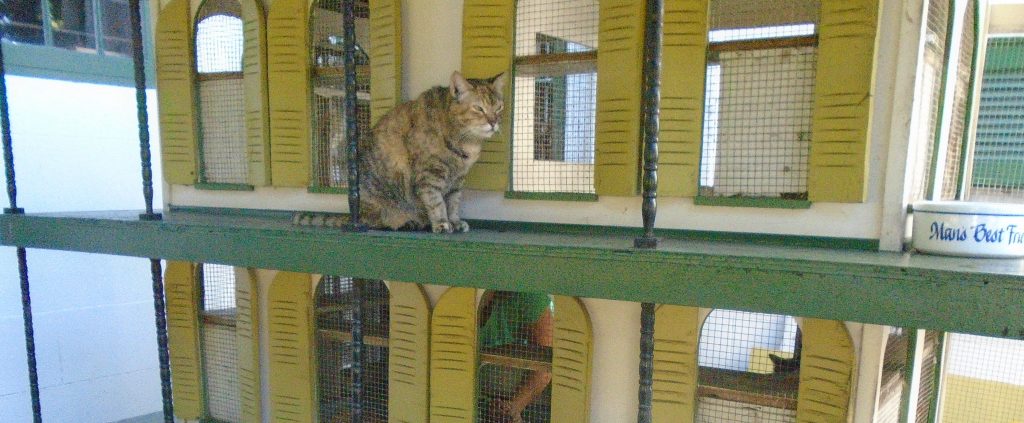 The cats have names from the Hemingway's life and times. For example, there is a Greta Garbo, a Humphrey Bogart and we actually saw a Patsy Cline. My photos show the various cats w/o names I know. Actually, I Chrissy says that the cat on the fountain is called Elizabeth Taylor. The last photo is just Hemingway's house.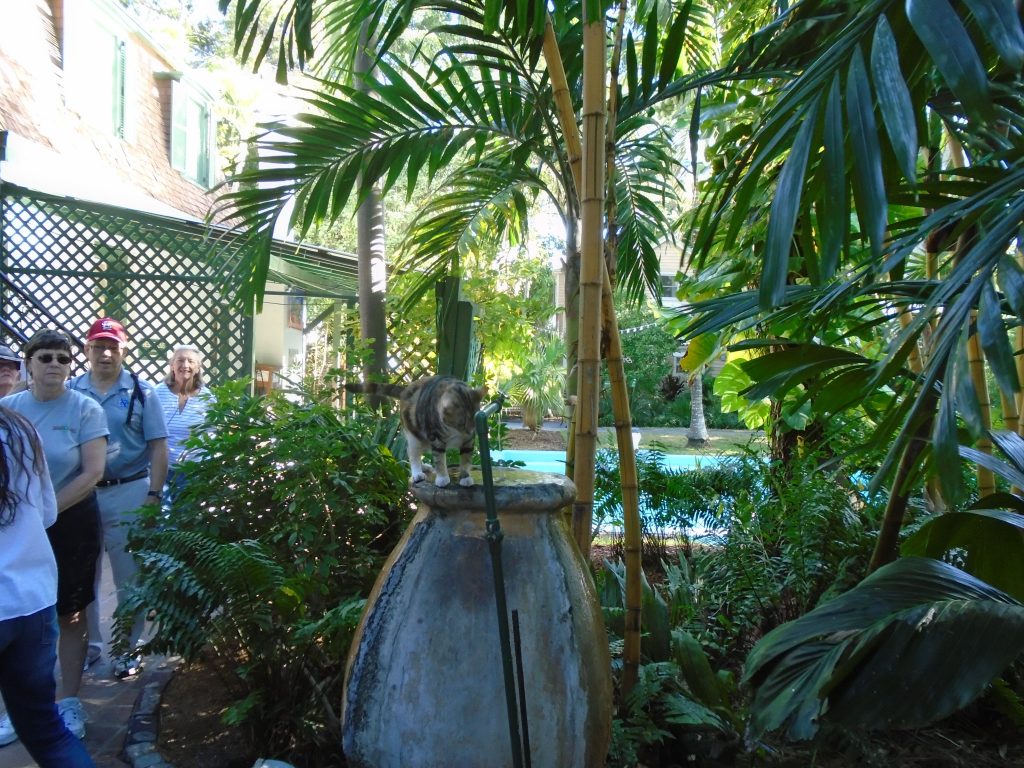 The cats are free to go, but none do. It is a kind of cat heaven. Why would they leave? The only lost cat was called F. Scott Fitzgerald. Evidently a visitor loved that cat and wanted to buy him. He was told that F Scott was a free agent and not for sale. A few days later that cat mysteriously disappeared. Got a better offer?