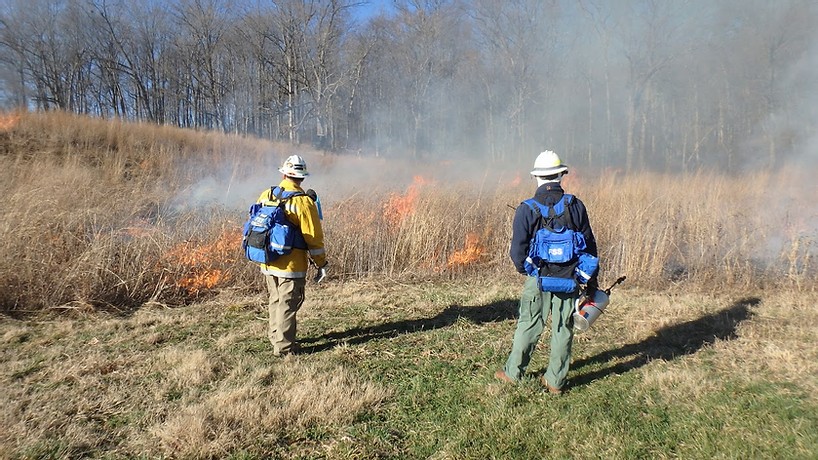 I went to the Virginia Prescribed Fire Council meeting at Pocahontas State Forest. It was very interesting. Fire on the land is complex. I have a lot to learn, but we will do our first proscribed burn in January. I talked to the speaker from TNC. I will go next week to visit his pine woods in SE Virginia. I showed the pictures of my longleaf plantations, like a proud parent.
My longleaf plantation lies almost perfectly on the northwest limit of original longleaf range, which runs through the middle of Brunswick County. I am really looking forward to setting it on fire.
A few interesting insights.
1. You cannot "restore" a previous ecosystem because you could not possibly understand all the relationships that existed, and even if you did, conditions have changed. So the idea is to create sustainable ecology, using the factors you can. Longleaf restoration will be like that.
2. In 1607, there were probably a million acres of longleaf in Virginia. Recently, there were only 200 trees. We are restoring longleaf and now we have around 10,000 acres in Virginia and growing.
3. It is wrong to talk about organisms "adapting" to their environments. All of it is co-evolution, a complex interaction of everything adapting to everything else, a massive feedback loop. I think this applies to our complex society too.