Boydton used to be a bigger deal until the I-85 went through and made South Hill the big city. It is still the county seat, but there are only about 500 people living there. That is why I was a little surprised to learn that Microsoft was building its server farm, its cloud that will serve much of the East Coast right there in "suburban" Boydton.
I was in the area to visit the Virginia Department of Forestry office. This is the one that is responsible for Brunswick County and I was there to see what I could do with them to make our forests better. Government has a legitimate role to play in forestry. Forest perform lots of ecological services that help make our environment work, but they do it on a time-scale that is difficult for individual humans to appreciate or manage. State foresters can give good advice and they have programs that create incentives for long-term good land management.
SaveThe State of Virginia is trying to encourage restoration of longleaf pine ecosystems for example. Longleaf pine is relatively hard to grow and we are learning how to do it in Virginia while doing it. The Department of Forestry can help with things like release and prescribed burning. I signed up for some help burning under the 2012 generation longleaf on the Freeman property and burning the seedlings on the Brodnax place. We want to do it in January, when the fire will be cooler and the trees dormant. After the first time, we can do growing season burns. The DOF folks were especially interested in working on our land because we have a variety of ages and – more importantly – the places I want to burn are not near houses or roads.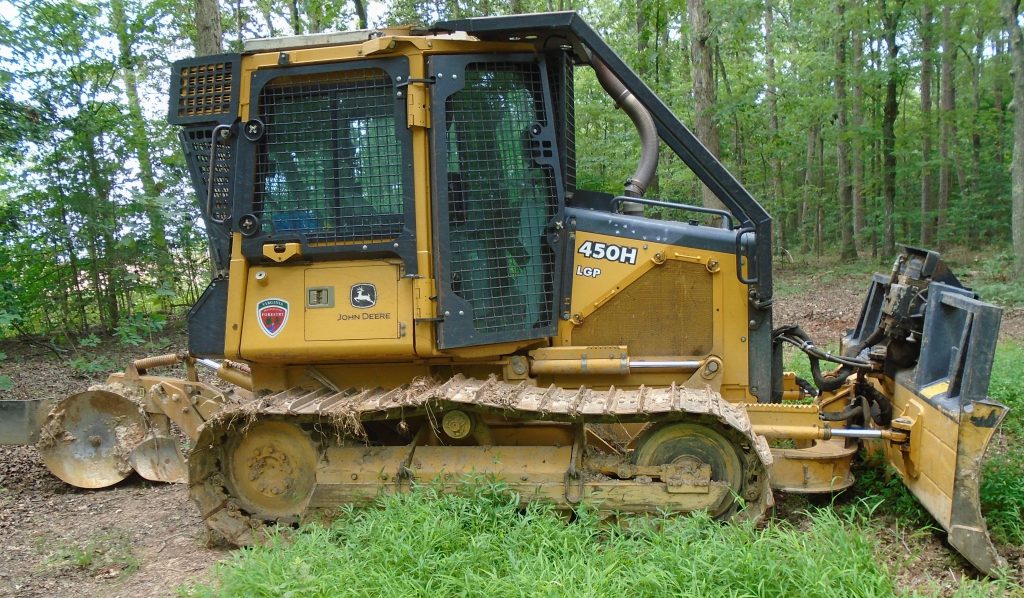 Returning to the server farm, they chose Boydton because land was inexpensive and the site was close enough to power lines and good highway connection (HWY 58 & I-85). Server farms don't really need to be very near the places they serve, but they do need lots of electric power to run the servers and the air conditioning to keep them cool. Microsoft will invest half a billion dollars in this facility. It will not create too many jobs, unfortunately. It just does not take too many people to run these things. But it will help the tax base.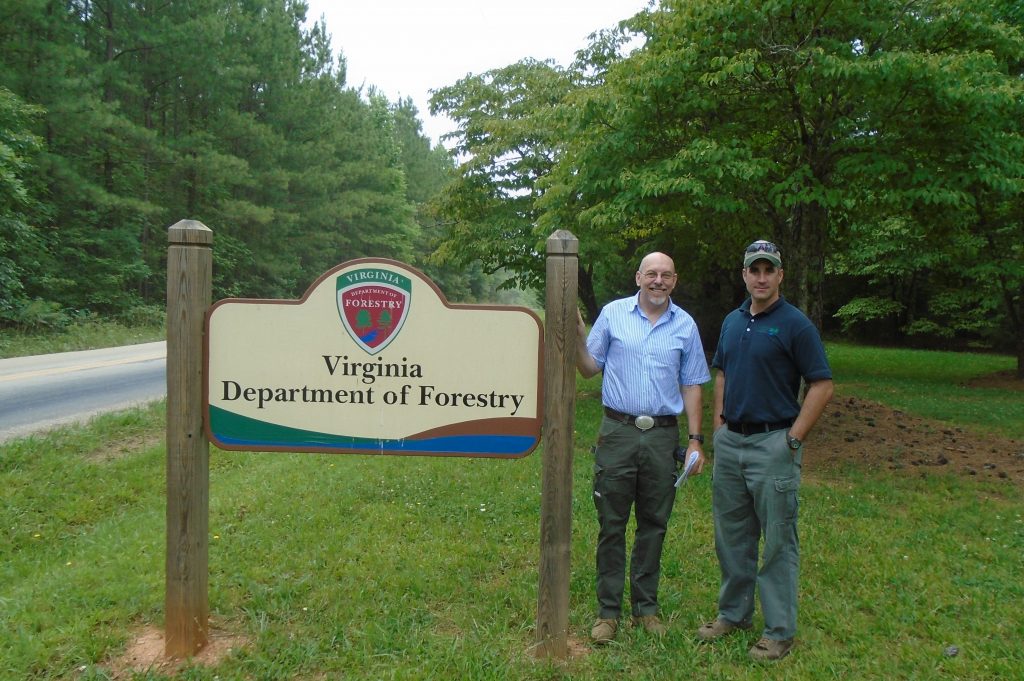 My first picture shows the water tower at the Microsoft site. They evidently need it for cooling. Next is the site itself. Changing gears, picture #3 is the bulldozer and trencher they use for fires. The trencher forms the firebreak. The last picture is the forester and me. The odd part is that the bucolic looking forestry center is right up against the server farm.
Save
Save