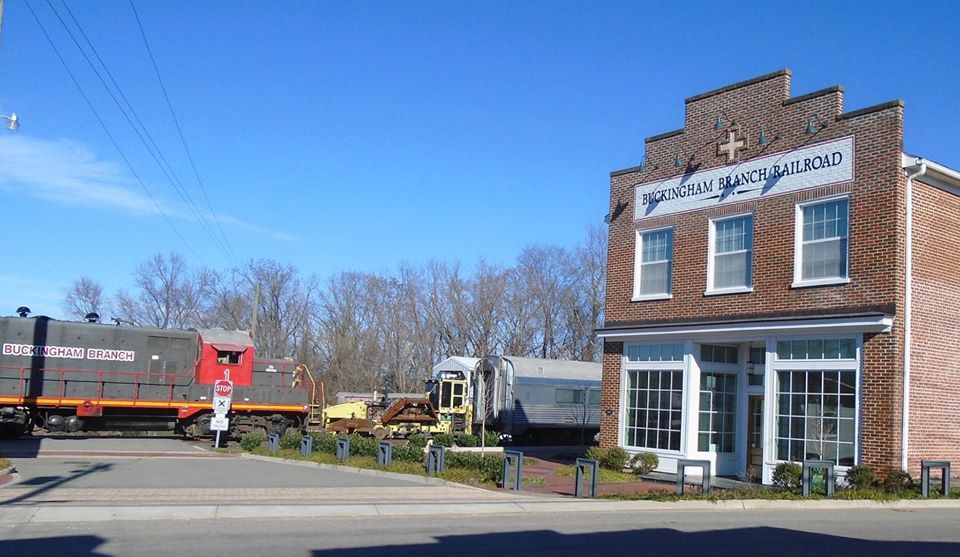 I went down to Dillwyn, VA to inspect Virginia Tree Farm of the Year. It was a wonderful operation that I will write about later. The drive down is beautiful, along US 29 and 15.
Dillwyn has its own railroad, called Buckingham Branch Railroad. It was founded in 1988 and is a family owned freight rail company. I didn't know such things existed anymore. Who knew you could open your own railroad these days?
It carries mainly heavy commodities like wood and forest products. Buckingham County is a major Virginia wood basket. It also carries locally mined kyanite. I didn't know what kyanite was until today. It is a mineral used in porcelain products, electrical insulators & abrasives. Lots of little things make the world work.