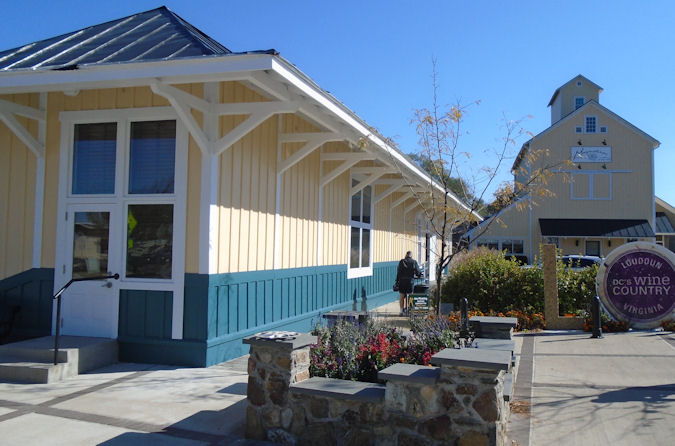 I have been meaning to ride the W&OD trail from the start and finally got around to it. Alex dropped me off at the start of the trail in Purcellville. It was about forty miles to my house. It was a perfect day for it, with temperatures at around 65 degrees and a wind of about eight MPH from west/northwest, i.e. mostly a tailwind.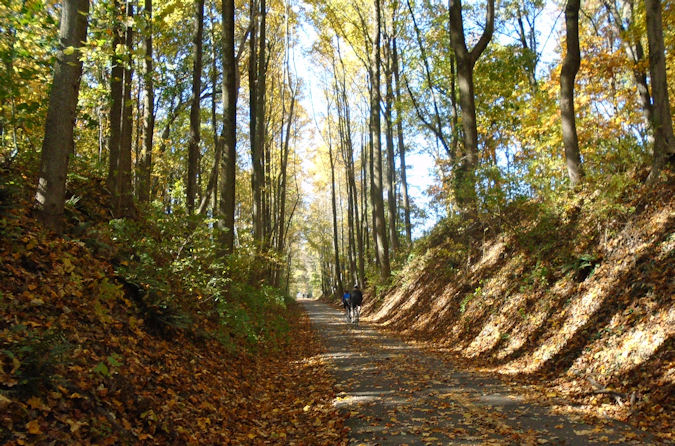 The trail is pretty flat but tending down from west to east. You can see above the deep cut and they cut into the hills and filled in the low points. W&OD was the Washington and Old Dominion railroad line. Trains were unable to go up grades that were too steep. Standard maximum grade for the 19th century railroads was 2.2% or 110 feet per mile. What was good for trains is good for bikes.
One drawback to the trail is that there are no shops and restaurants right on the trail. I suppose this is not generally a problem. You can find accommodations not very far away, but besides one establishment called Carolina Brothers Barbeque at mile 27 in Ashburn, you don't have a direct trail access. I stopped at a place called Old Ox Brewery just before mile 25. You had to go a dirt path from the trail, but it seemed a nice place. I had a small beer before going on. You can see from the bike rack that others had similar ideas.
I am glad I finally made the journey. I have been thinking about it since I first discovered the trail back in 1997. I run on part of the trail and I use it to ride my bike to work, but going the other way is harder. It is more uphill and there really is no place to go. I enjoy riding my bike, especially on these nice October days. But I think that when you get much beyond an hour of riding, it becomes more a challenge than just a pleasure. It is one of those things that is good to have done. I doubt I will do it again.