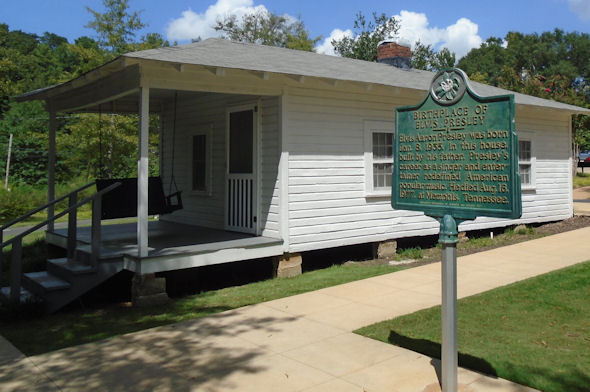 Most people in the past were poor, of course some were poorer than others and among these was Elvis Presley.  We went to visit his birthplace in Tupelo, MS.  It has two small rooms w/o a bathroom.  We could compare it to one of those camping cabins you can rent in national parks, except Elvis' family lived here all the time and it was not as nice.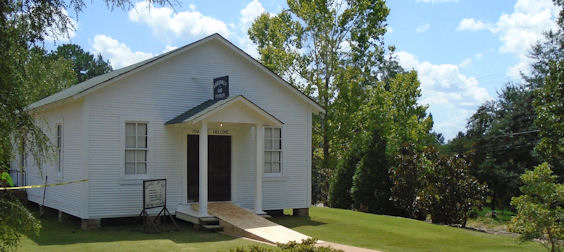 Yet Elvis turned out okay. Even before he became a famous singer, he stayed out of trouble and worked to earn money for himself and his family.  He had serious problems with substance abuse, but he was a fundamentally a good man, who was generous to his community and did his duty, for example serving his time in the army.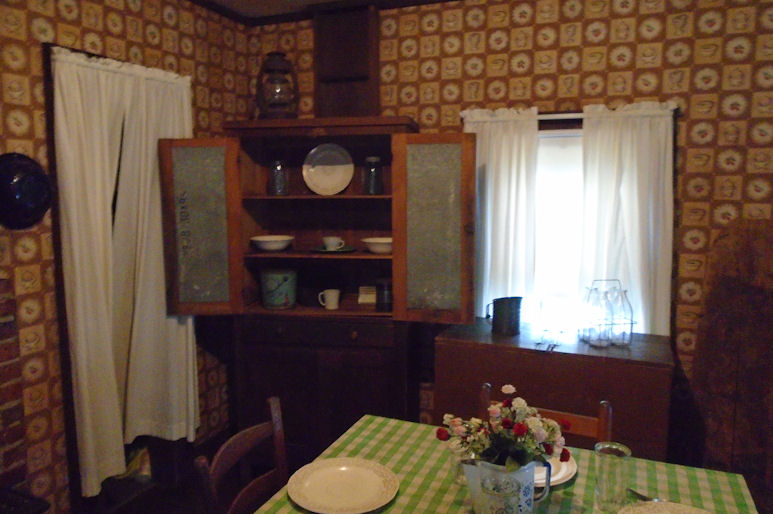 I think the difference might have been his religious upbringing.  The little church gave him stability his family otherwise could not have provided.  The church was also responsible for his musical education and hence for his success in later life.  Elvis himself credited this.  He made a whole album of hymns in tribute to his upbringing.
Elvis remains a cultural icon.  He died before most people alive today were born, but his image is still current.  I saw Elvis one time, at least I think I did.  He was driving down East Washington Avenue in Madison.  People were lining the route and I joined in.  The King waved in my general direction.
BTW – Elvis was literally born in that house, not the hospital.  He has a twin brother who was stillborn.
BTW -2 – speaking of being poor in the past, we have made fantastic progress in the last decades. We like to claim that poverty was gotten worse, but imagine someone living in Elvis-like conditions today.  This probably happens in America today, but not often.  In Elvis' time is was normal for the working poor in many places.  This improvement in the general condition is also why most old people can claim to have been poor in their youth.  A middle class family in 1955, the year I was born, would be considered living in poverty today based on what they could consume.  Of course, man does not live by bread alone.  Elvis was abysmally poor, but his life was rich in many ways because of his family and church.
My pictures show Elvis' house, church and kitchen.   The kitchen looks bigger than it was, since I am standing with my back against the wall.  It was also one of only two rooms.  The guide told us that in Elvis' time there was no wallpaper.  During the winter, they put up newspaper to cover the cracks. In summer they took it down to let the breeze blow through.  They heated and cooked with coal, which must have really made the place unpleasantly greasy and dirty.