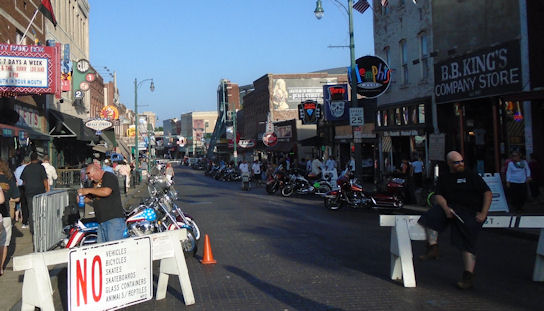 Memphis has been renovated.  The area near the river is now occupied by nice condos.  The Main Street is really nice and clean.  Even Beale Street is starting to seem family-friendly, at least for families that don't strongly object to beer.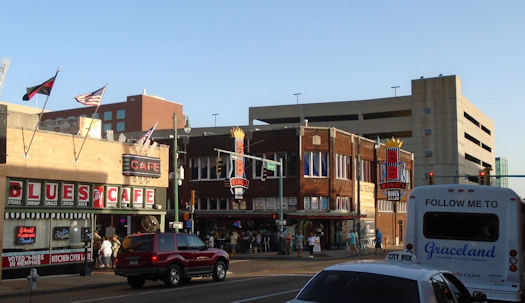 We ate at the Blues Cafe on Beale Street, walking down from our hotel about a quarter mile away. It was a pleasant walk.  I have learned to enjoy even the heat and humidity and there was plenty of that available.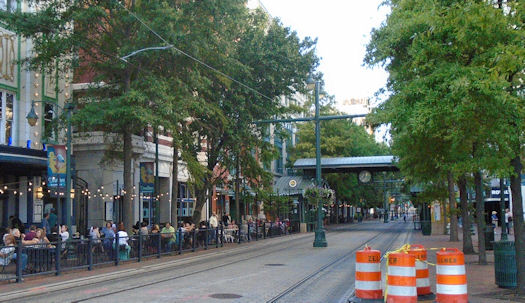 There are still lots of street people around. They are actually friendly and helpful, i.e. they tell you about the attractions and give useful advice.  I gave away a few dollars and don't really mind giving the money.

Chrissy in unenthusiastic about my engaging with them, but some of the guys are fun to talk to.  It is a kind of profession with reciprocity.  Anybody who tries to make me feel guilty gets nothing.  I look for good stories and/or local information.  One time I gave one guy $20 after he told me a long story about how he was coaching a girls'  basketball team, whose bus had broken down and he had gone out to get repairs, but somehow got lost … What made him useful to me was what he told me about the neighborhood.  For a guy who was lost, he had an astonishingly detailed knowledge of the local area. When I gave him the money, I laughed and told him that he should repair a few holes in his story.  He insisted that it was the truth.  Maybe it was.  Maybe Sasquatch is real too.
But I don't like people calling out to me.  Politeness dictates that I have to acknowledge them and then they start with the tales of woe that end with the need to hand over a few bucks.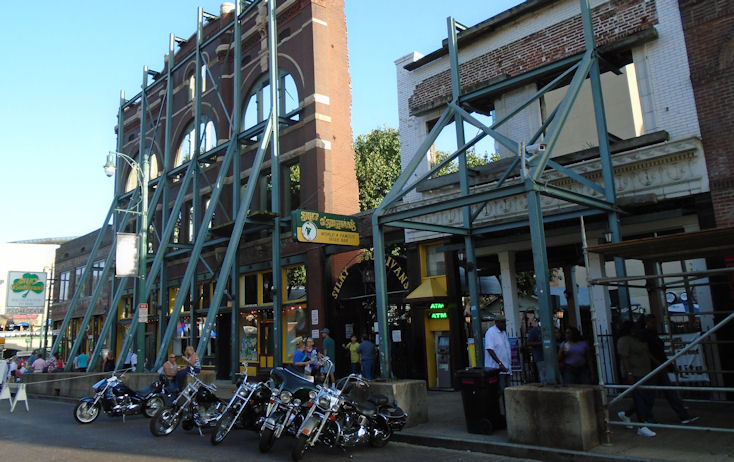 Pictures are from around downtown Memphis. Above shows how they maintain the old look while making the insides nice and modern.