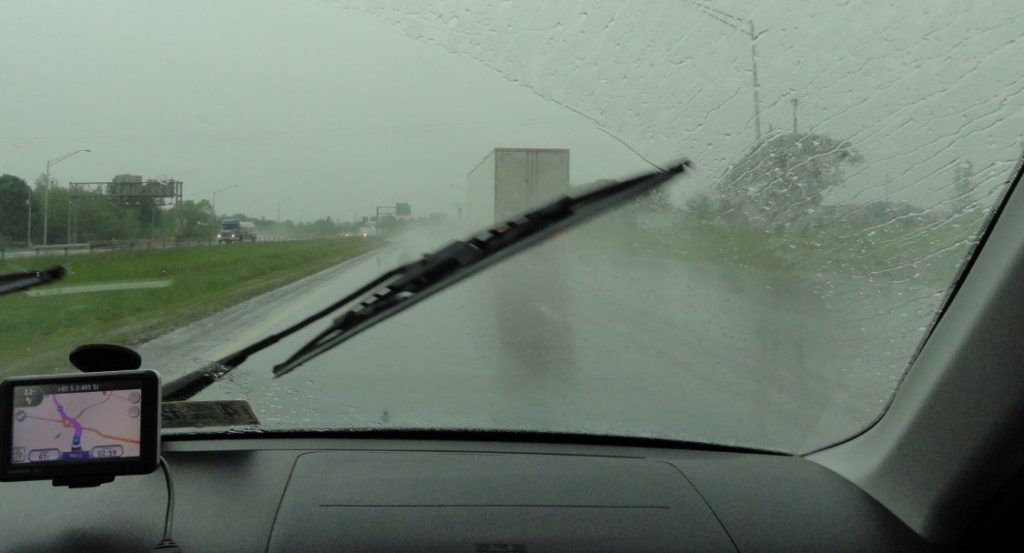 I bragged a few days ago about getting 52 miles to the gallon when driving on a smooth, flat and almost traffic free stretch of road on Michigan's Upper Peninsula. Yesterday I had to waste ¾ a tank of gas.
We are shipping our RAV 4 to Brazil. It cannot be shipped with more than ¼ tank of gas, so I used up most of the gas and planned to send it along. Unfortunately, Espen forgot my admonition NOT to fill the tank when we were gone. He so rarely fills the tanks with gas, that I was surprised when we got home about 6pm yesterday to find the RAV 4 full of gas. I quickly learned that you really cannot siphon gas out of a new car, so Alex and I drove all over Northern Virginia and Maryland to get the gas down to the expected level.
On the plus side, a RAV 4 gets decent mileage for a SUV. It was doing about 27 miles per gallon, which meant we had to drive for hours. We drove down I66 to Winchester, almost in West Virginia. Going there and back took us down only to a half tank, so we drove completely around the beltway, through Maryland and back to Virginia on the other side until we just touched the quarter tank. 
If I would have had another day, it would have been good to go somewhere using that fairly expensive gas.  It is ironic, since I usually try so hard to save fuel, driving the kids nuts by gliding to stops and never accelerating too fast. It was not a complete loss. I had a good talk with Alex in the hours we spent driving with the only object of burning fuel quick as possible.
The picture up top is left from our trip. It is the heavy rain through Indiana on I65.