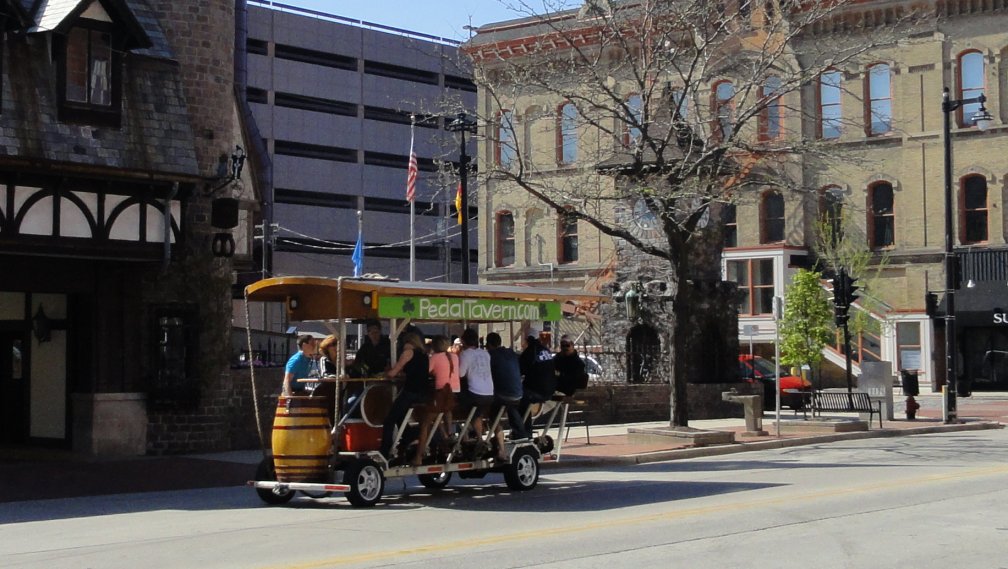 Some things, place & people become trendy about the time they stop being used by ordinary people. This is what has happened in some parts of Milwaukee and some old habits. I mentioned the decline or disappearance of Milwaukee industry. The old industrial park is now becoming trendy. All those old industrial buildings make wonderful, sun-filled loft condos. Old bars that used to serve beer and whiskey, now serve drinks with cute names along with an impressive array of beers … with cute names. I thought the "pedal tavern" above was cool. The drinkers have to propel themselves. Everybody seems to be having a good time.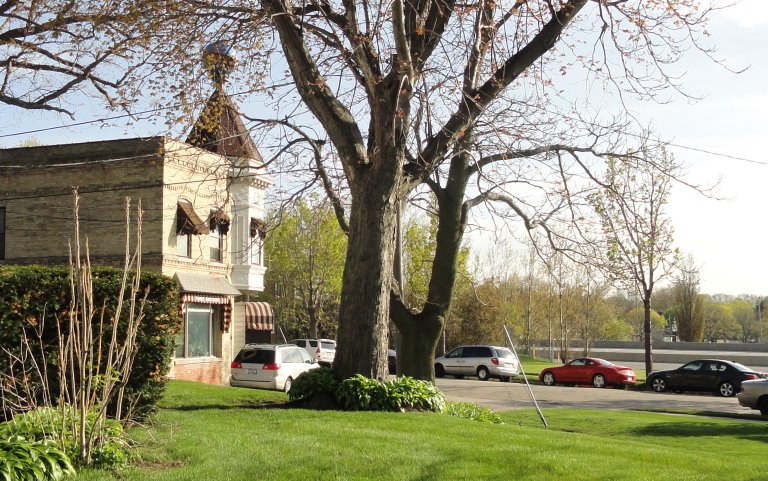 Milwaukee was livelier than it used to be, even if it is more of an afterglow than the commerce we used to have. People with money actually live near and in the downtown, in all those condos. We didn't see what downtown looks like in the evening, but I understand that nightlife is improved. A lot of these places used to be scary during the day and no-go zones at night.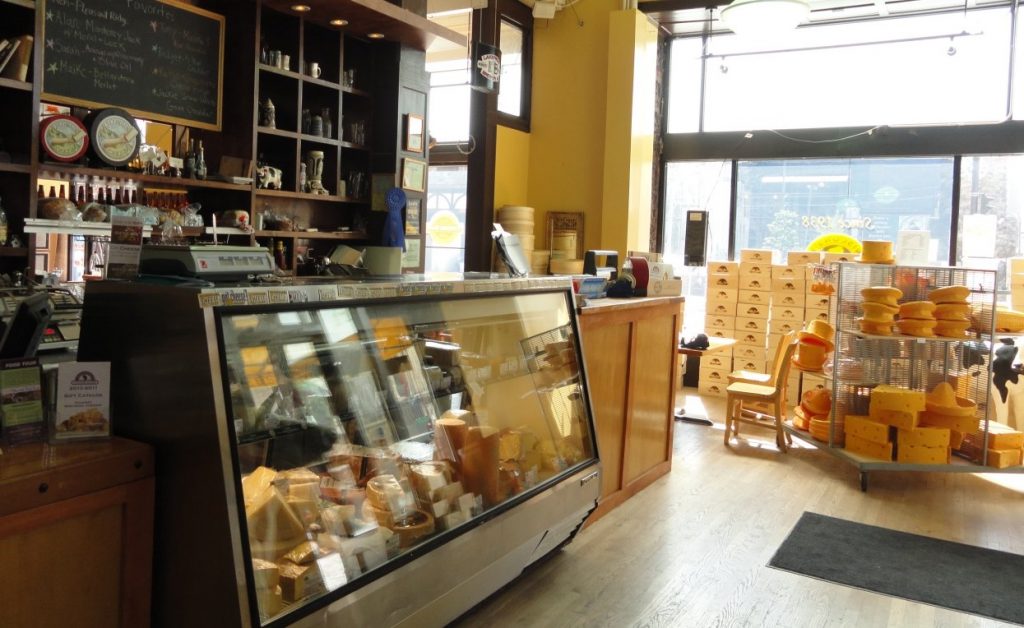 So I am not sure how I should react. As I wrote in my previous post, the old Milwaukee had jobs and texture that the new one does not. On the other hand, the new Milwaukee is cleaner and more pleasant.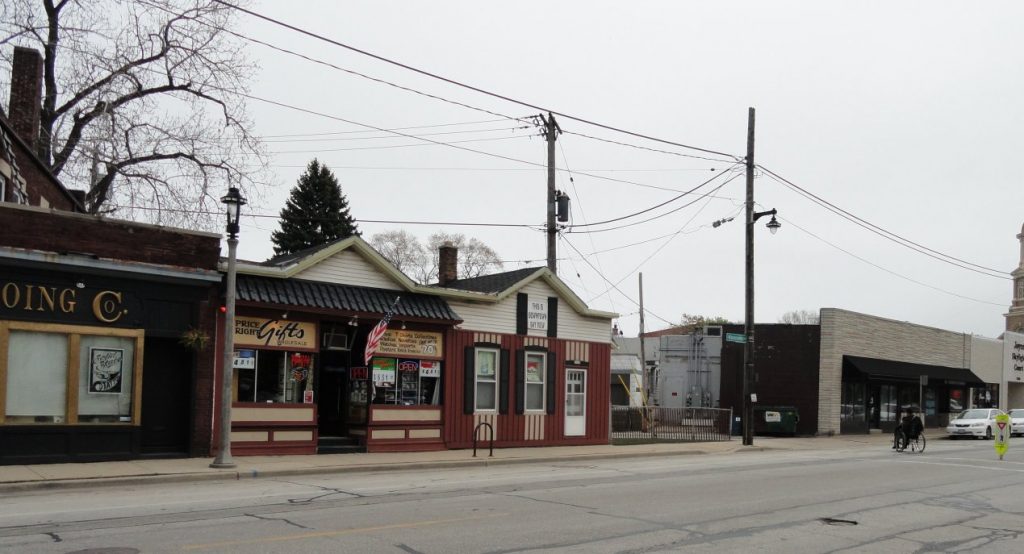 The industry will never return. Industry in general has changed. It takes a lot fewer workers to produce industrial products, so even if industry returned, jobs would not. Beyond that, no intelligent large manufacturer will ever locate in a old city when they can more easily build a new operation in a new place. An old industrial center like Milwaukee has too much baggage. Think about a place like the old Grede foundry site. You can see from the picture I took yesterday, that there is now an eight acre site all flattened out and ready to go. But what about the roads? There are narrow, urban streets. A truck would waste hours navigating those streets. And what is below that ground? Industrial processes used to be dirtier than they are today. Many old industrial sites have toxic waste issues.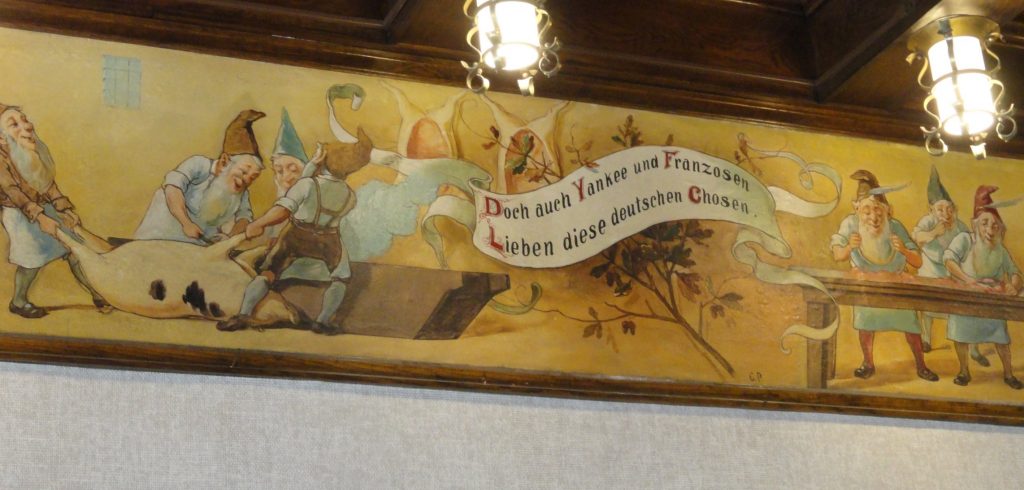 Milwaukee is a pleasant place with a beautiful lakefront and one of the best system of county parks in the world. But it is not a crossroads place. It is not a prime industrial location. I grew up during Milwaukee's industrial heyday and thought it was natural, as did many others. But it was really the end of an era, the last flash, the last hurrah, glorious but ephemeral. Those trendy places represent the future. People will live in the buildings where our fathers and grandfathers worked. Milwaukee can be a great, medium-sized city. But it never again be the industrial city it was. Those times are gone and will never return.
The new people will like the cleaner, more trendy city better and the old people are mostly gone. Below is our old house. They are putting on a new roof. My father had the roof put on in the late 1970s. The trees are interesting. The crimson Norway maple was planted in 1972. The silver maple was planted in 1967. The horse chestnut in the front I grew from a chestnut in 1966.