This part of the Great Lakes has some distinct traits. Some of it is based on the shared challenges of the harsh climate. The soil is not rich, but there have been booms. The UP once supplied much of the country's copper & lots of iron. You can still see it in the place names. There is Iron Mountain, Iron River etc. But most of this was mined out. And the timber was also extracted in what was a lot like a mining operation. After the timber boom, the cut over land was sold to immigrant farmers. But the soil could not support farming in most places, so they left it. Much of it reverted to state ownership for none payment of taxes and then it reverted to forest. Today large swath of the UP's territory is National Forest.Tourists and summer residents love the place.Not so many people stay year round.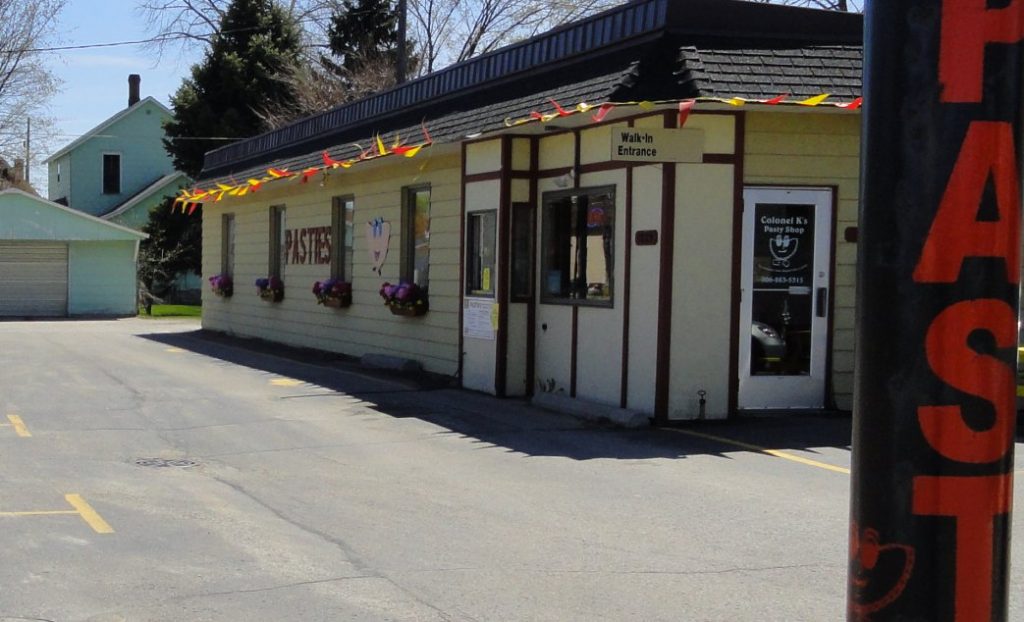 We had a little bit of the local flavor for breakfast and lunch. Breakfast included whitefish. It comes from the Great Lakes. It has a mild flavor, so it makes a good breakfast addition. I had eggs, hash browns and whitefish for breakfast. For lunch we had pasties. Pasties, according to the guy selling them, were brought to the UP by Cornish miners. They are a pastry filled with meat, potatoes and rutabagas, among other things. They are very filling and convenient. You can see why they were popular among workers. Above is where we ate pasties.
We got into Wisconsin on U.S. 41. U.S. 41 was second only to U.S. Route 66 as a famous American highway. It used to go from Canada to Key West. I suppose it still does, but now it is overtaken by Interstates in most places. Anyway, we took U.S. 41 down to Green Bay with a stop in Peshtigo.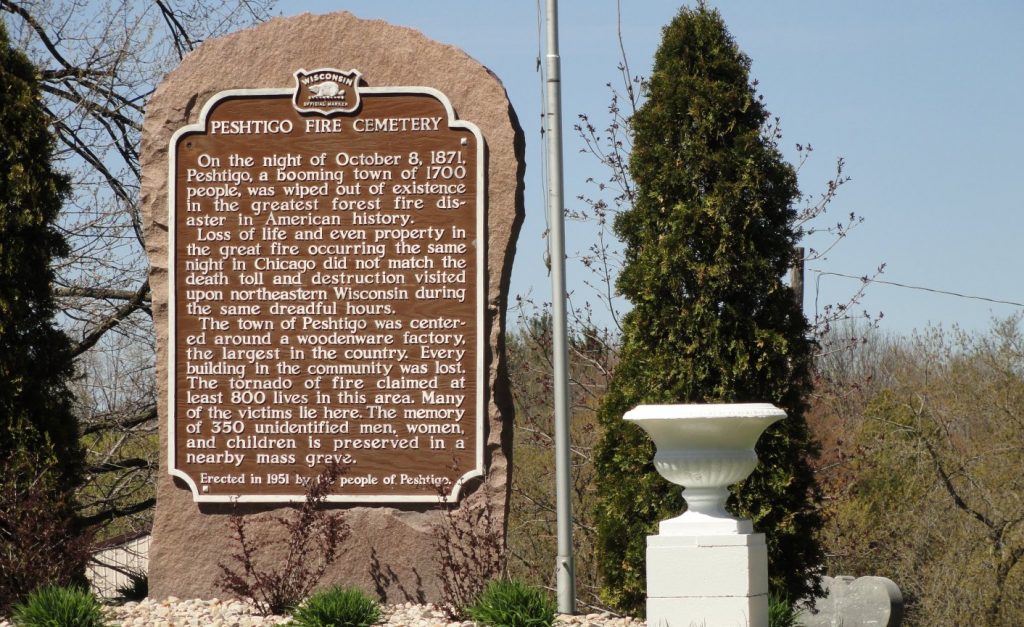 Peshtigo was the site the biggest forest fire in the 19th Century. Unfortunately, the "Fire Museum" was not open. We could see the fire cemetery nearby. There is not much there either, except for a marker. More than 300 people were buried in a mass grave after the fire destroyed most of the city. The Peshtigo fire was disastrous, but because it happened at the same time as the Great Chicago fire, which got all media attention, it was largely ignored at the time and forgotten after.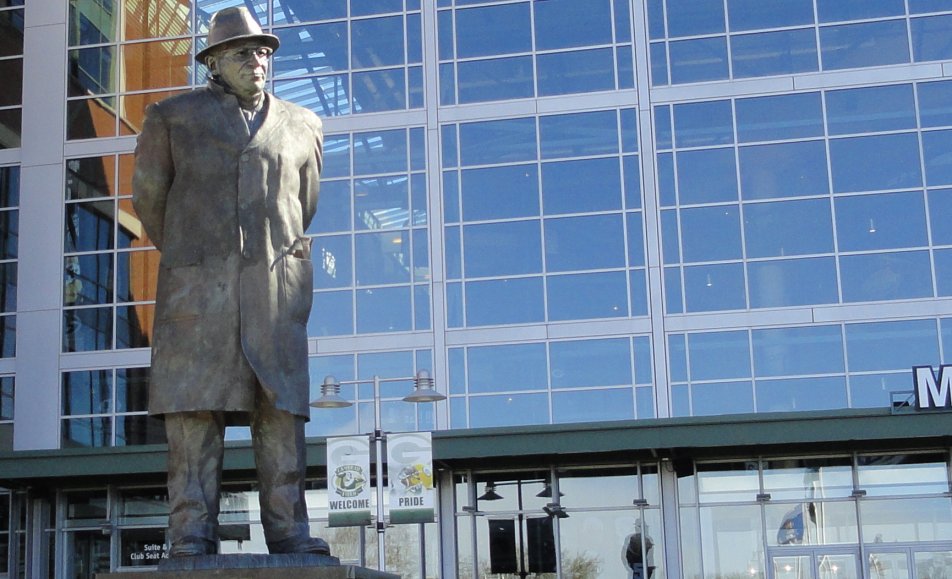 Our next stop was Green Bay. Green Bay would be an unremarkable city except that it is the home of the Green Bay Packers.  I wrote a post about this before and won't repeat it here. We went to Lambeau Field, so now I have pictures. Above is Vince Lombardy. Below is the team's founder Curly Lambeau.