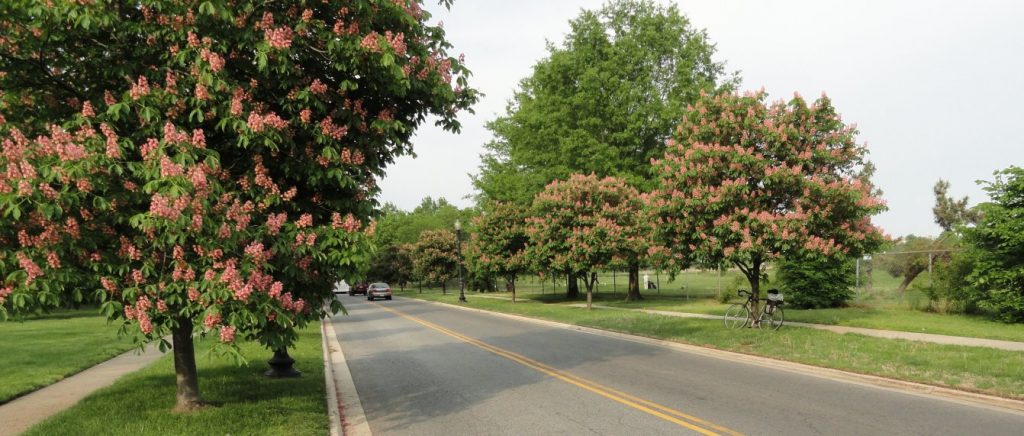 I am down at the Main State again, very long days. I have to get on my bike before 6 am and I am not done until 6 pm. I am doing the nuts & bolts press work, clearances etc. I don't like it very much, but I don't have to do it very long. I am being useful. Usually, I like my job more, so a little payback is fair.
I do enjoy riding my bike in the pre-dawn semi-light. I love that time of day, but I am too lazy to get up unless there is something coercing me. I also get to enjoy the twilight at the end of the day. The trees are almost fully leafed out now. I took some pictures.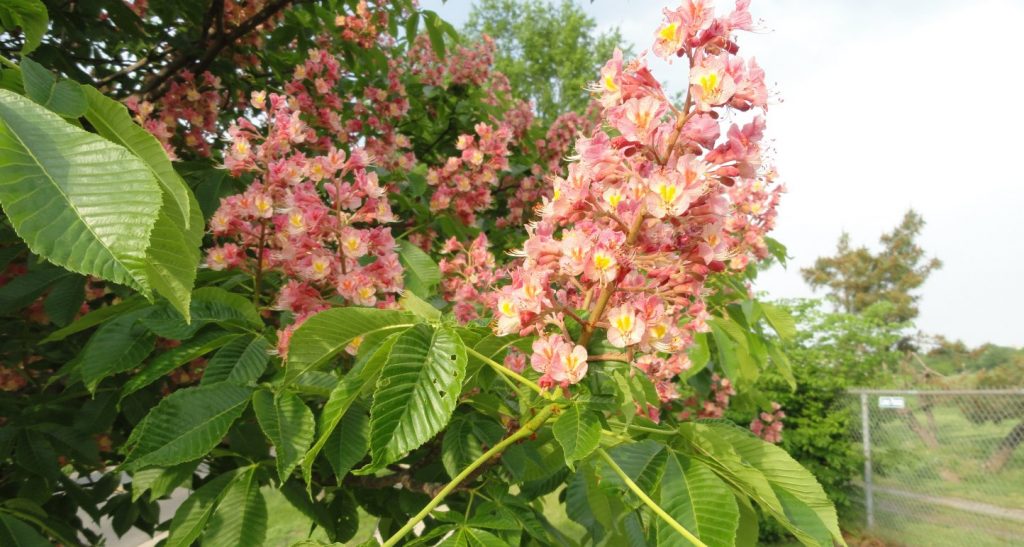 The pictures show buckeye trees along (fittingly) Buckeye Street in Potomac Park. The buckeye is the state tree of Ohio.  It is a relative of the horse chestnut and, as you can see, looks a lot like it. I think the flowers are the result of selective breeding.  The natural trees I have seen are not as colorful.