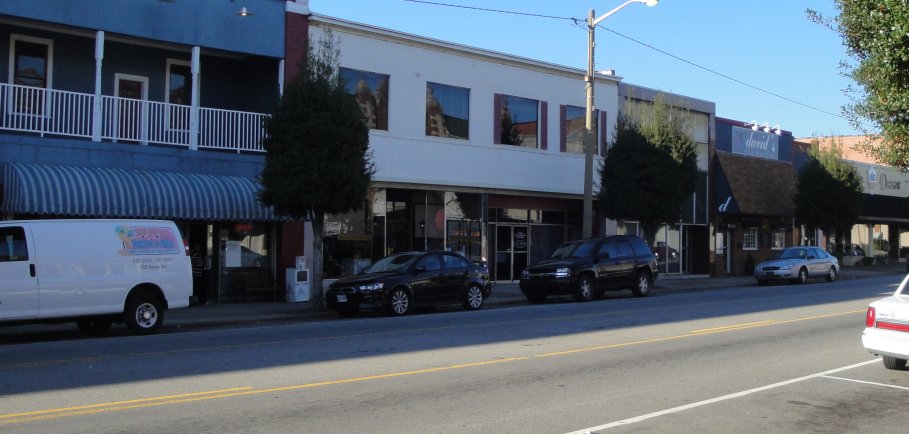 Mariza's boyfriend wanted to attend mass, so we went down to Roanoke Rapids, which was the closest Catholic church with a Saturday service. The priest at St. John the Baptist was out, so they had a temporary priest who has done a lot of work with local forestry in Kenya. You can read more about it here.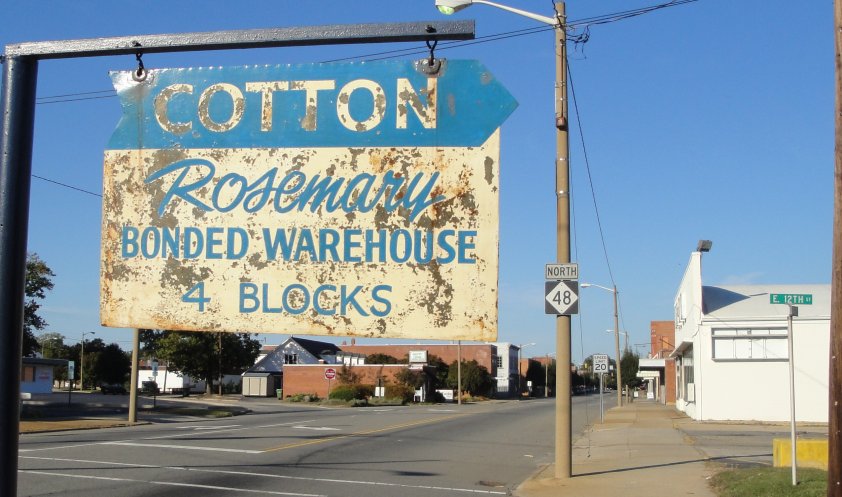 After church, we went to a nice Italian, simple Italian restaurant on the main street in Roanoke Rapids. It is a pleasant little down, but not really exciting. This is probably the place where my thinned trees will end up.Below you can see the trees on the Freeman place, planted in 1996 and ready to be thinned.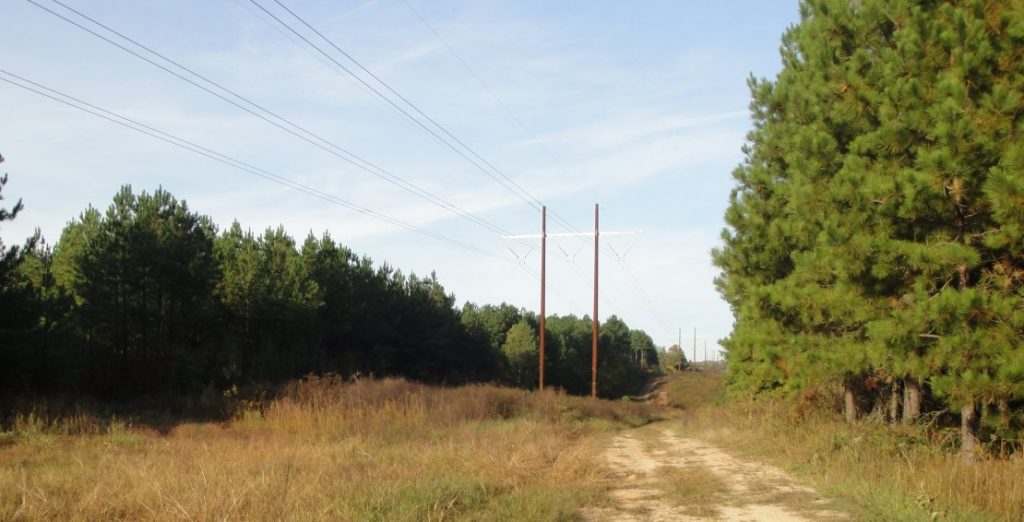 We were down in the southern part of the state so that Mariza and Chris could see the forests. Mariza had never seen the Freeman place and had not seen the CP property recently. Things have changed a lot. It was good to be able to show them the trees and explain a little about forestry. Some of these trees will belong to Mariza someday. It is good if she gets to know the land and can become a good steward of the nature on it.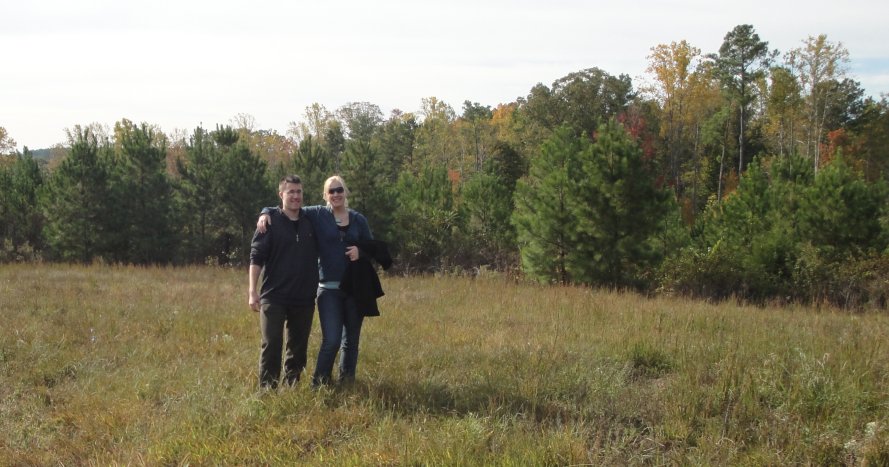 I got to ride down and back with Mariza, which was good. We had a chance to talk a little. I don't see Mariza that much anymore. We used to take walks and talk when she was a little girl, but since then not so much. It gets harder to keep in touch when they move away. She has become a wonderful young woman and I want to get to know her better. Above shows Mariza and Chris in one of our wildlife clearings in front of the CP pines, planted in 2004. The picture below is Mariza and me (I think she is just a little taller than I am). Right underneath is a picture from around the same place in 2006. I always like to show the contrast, which each year gets more pronounced. It was not that long ago, but already the difference is remarkable. Below that are Mariza and Chris walking among the mature pines at the edge of the property.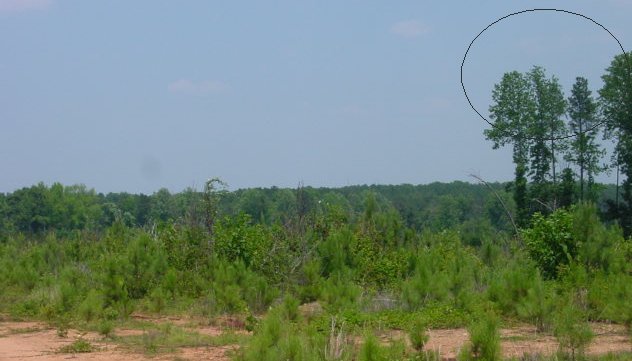 There was a lot of activity on the farms. On both places, guys from the hunt clubs were exercising and training their hunting dogs. The guy on the Freeman property was going to run down some coyotes. I don't think he was hunting the coyotes when we saw him, just training the dogs. You can hunt coyotes all year around on private land in Virginia. I have no problem with coyotes either way, but if somebody from the hunt club wants to chase them on my land, I don't have a problem with that either. Coyotes are not native to Virginia and they are a nuisance to local farmers.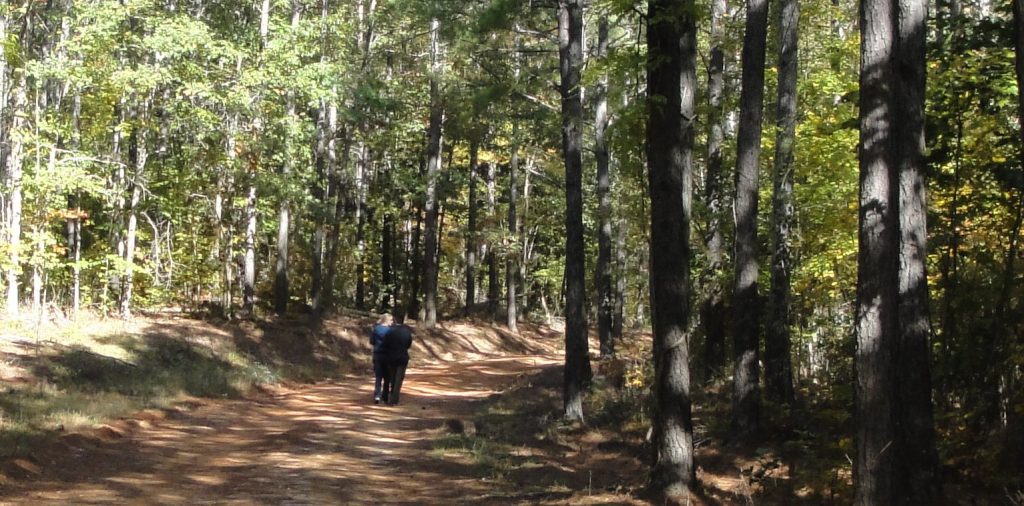 The guys on CP were training their dogs for rabbit hunting, which starts next week.
We are getting more and more bear in the area and I am not enthusiastic about that. I know bears are mostly harmless, but the "mostly" part worries me a little. I bring my lunch with me when I work on the land and I am often there alone. I really don't want to have to think about attracting bears or not. Southside Virginia was not "bear country for more than a century, but now they are back. We sometimes see bear signs and people have taken pictures with those motion activated cameras.
Of course, absolute proof of bears is that a local guy killed one with a bow and arrow. I would be a little nervous going after a bear with a bow and arrow. It just doesn't seem like that is "loaded for bear," but I guess that some of those new bows are really effective. I am glad that the hunters go after the bear. I want them to retain their fear of humans. In different seasons, it is legal to hunt bear with bow, black powder and ordinary firearms. Dogs can be used to hunt bear in some situations. Brunswick County has a bear hound training season, where hunter can train their dogs to chase bear, but cannot kill them if they chase them down.
Hunting and trapping regulations are available at this link.Below is Genito Creek. I like to go down there, since it is quiet and ever changing. I explained to Mariza and Chris how the creek keeps on moving as it undercuts one bank and then the other. It floods an area of at least fifty yards on both sides. This is the kind of place that someone would like to have a house or a cabin because it is pretty and pleasant. Of course, this is also the kind of place where nobody should build a house, since it will regularly flood.