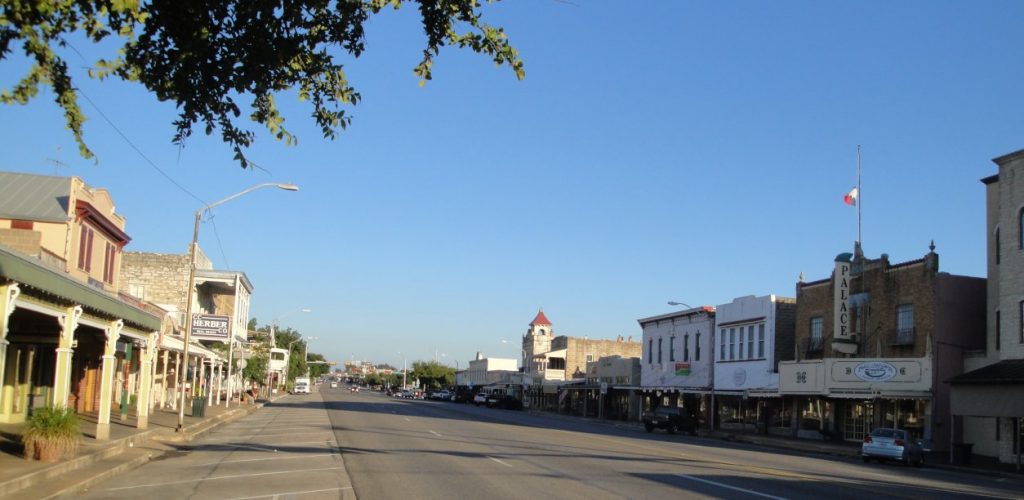 You can see the physical German influence in the buildings and the people in Fredericksburg and all around the Texas hill country. I knew that lots of Germans colonized Texas, but I was surprised by how much this resembled Wisconsin in terms of heritage and appearance. My picture doesn't really show it. I made a mistake and erased fifteen of my pictures, so I have to use what I have left. Along this street there are mostly German names. We had breakfast in a nice German bakery.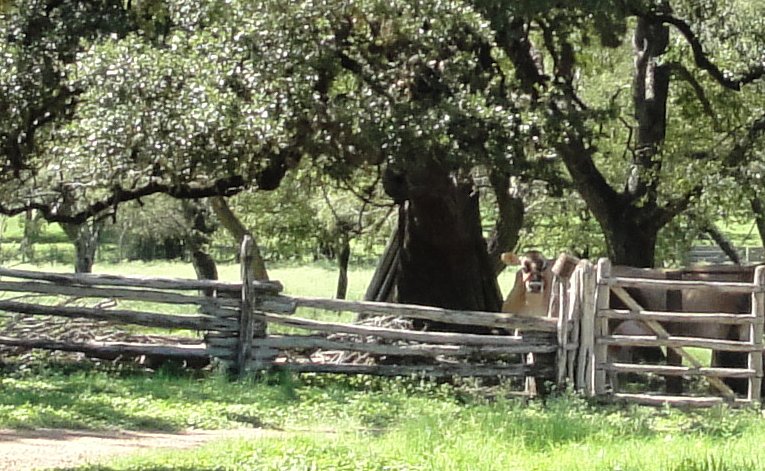 Germans were hard-working and frugal, which meant that they adapted fairly well almost wherever they went. We visited one of their neat farms – the Sauer-Beckmann farm – near the LBJ ranch. They have living history, with period costumes, appropriate livestock etc. The original colonists, the Sauer family, made a "modified" log cabin. I say modified because logs were relatively rare in this part of Texas centuries ago. (It is a little misleading to look around today because there are more trees today, since the wild fires started by lightning and Indians have been controlled.) To save on wood, the logs were interspersed with stones, which were common. Making a wall entirely of stone takes longer than making this kind of hybrid. When they had the time, they made the buildings out of limestone and so later additions were often stone.
The pictures above and below are from the Sauer-Beckmann farm, part of the LBJ park complex. One good thing about both is that they have actual livestock. Livestock were a big part of rural life and when they do the recreations w/o them it is not realistic. Johnson himself left some of his land to the park system with the stipulation that they maintain the place as a working ranch with cattle.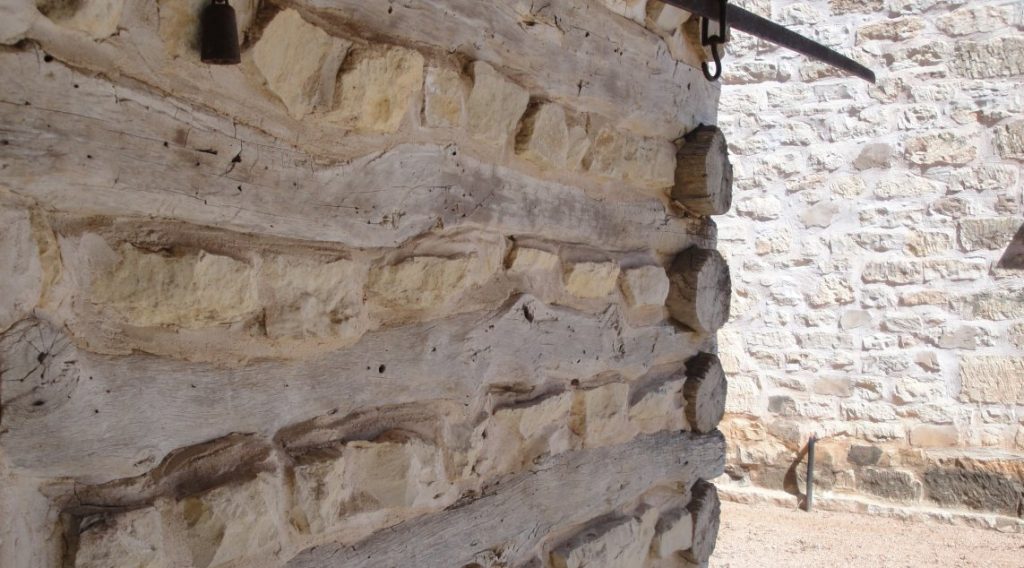 The Germans fit uneasily into the pre-Civil War Texas because they set themselves apart to some extent and had a superior attitude at times. More importantly, they were strongly and loudly against slavery. When Texas voted to succeed from the Union in 1861, the counties with heavy German populations voted to remain in the Union. Texas Confederates declared the hill country in rebellion – against the confederates. There were open battles between pro-union and Confederate forces. Scores of Germans were killed in the fighting, others were shot and hung. Lynching of Germans was practiced. These episodes of Civil War history are not well known. Germans being lynched, beaten and murdered because of their stand against slavery doesn't seem to fit in well with subsequent narratives.
I have written before about Germans in the U.S. and recently about the Amana Colonies. We now have forgetting the contributions of America's largest ethnic group because Germans and their contributions have become as American as hamburgers, hot dogs and good beer.