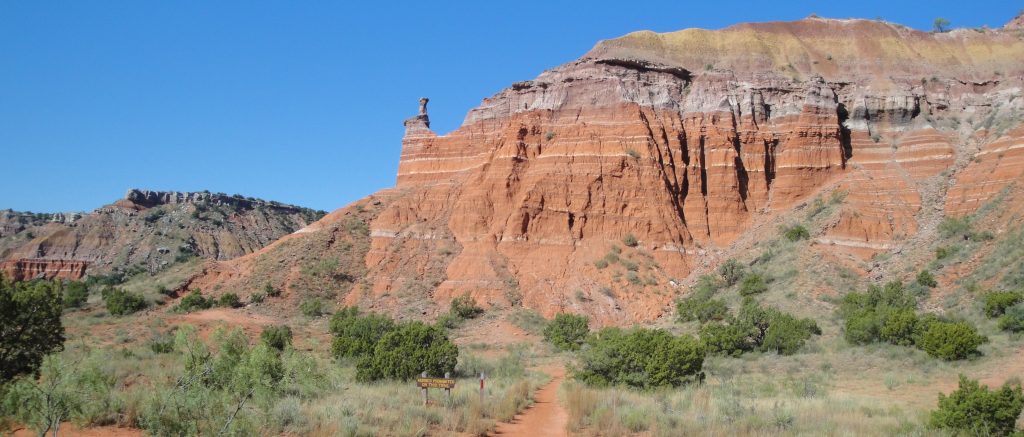 Palo Duro Canyon was sort of on my way, so I went a little out of the way to look at it. I only spent a couple of hours there, since I needed to get to a hotel and prepare a PowerPoint presentation for my talk at Arizona State University on Thursday. I still owe some work to the State Department, even here.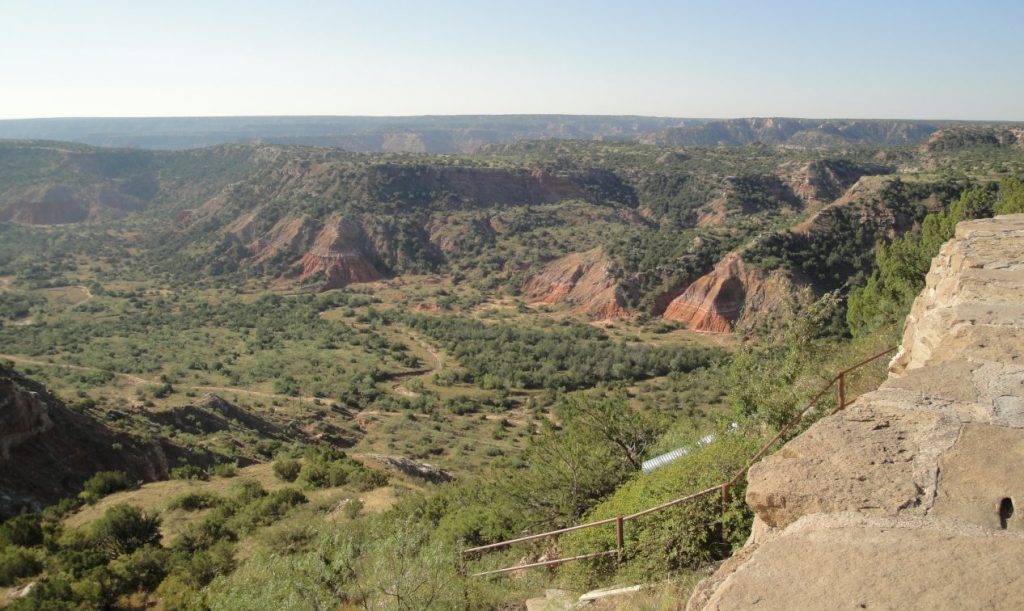 I did manage about an hour's trail walk. The ground is hard and baked red, but the vistas were surprisingly green. I could tell from the still fresh mud around the waterways that they had a fair amount of rain this season. In fact, the road was closed in one place because of the water, as you can see below.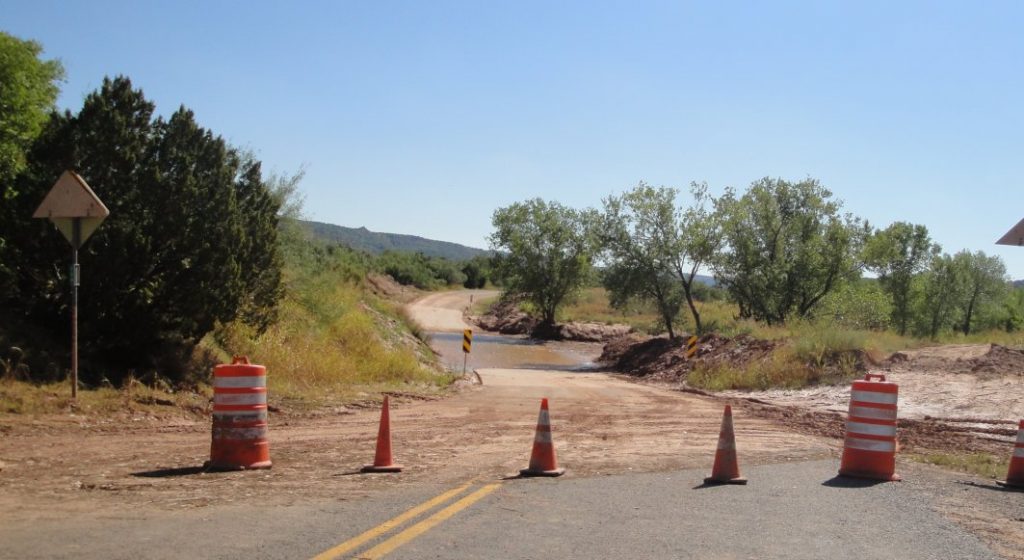 Palo Duro used to be home to the Comanche. They used to herd buffalo into the box canyons to make it easier to slaughter them. Later Charlie Goodnight, who I wrote about in the previous post, used the canyon in similar ways to herd cattle. Today it is a Texas State Park.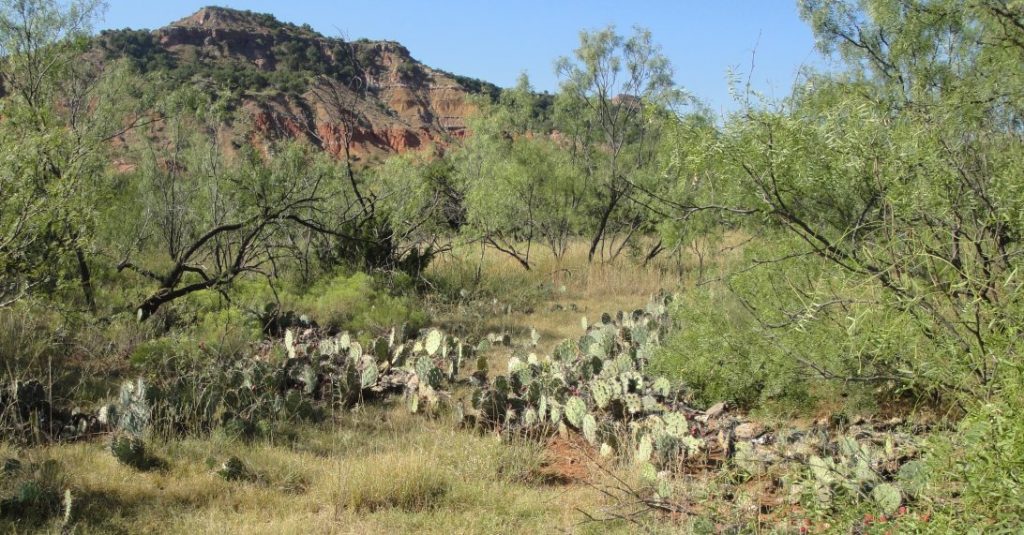 I enjoyed the vistas and the silence during my walk. I realize how much good it does me to get away into these sorts of natural places. I just feel good mentally and physically when I can hope around on rocks with the varieties of nature all around. I have a different appreciation of arid lands since I was in Iraq. Most places are less barren than Anbar, so everywhere is a step or more up. This land isn't really arid anyway, just semi-arid. There is a lot of life in the canyon and on the prairies above and even the erosion is beautiful here.
The CCC and the WPA built many of the roads and walls during the 1930s. There was an exhibit re in the museum. It is very nice for me to walk around today on a developed trail in the relative cool and comfort of a nice late September day. It must have been something else for those young guys to live in tents and actually build the trails I enjoy. My father was a CCC boy, so I always feel a little bit of a connection to whatever they do. I always feel grateful for the work they did what is getting to be a very long time ago.