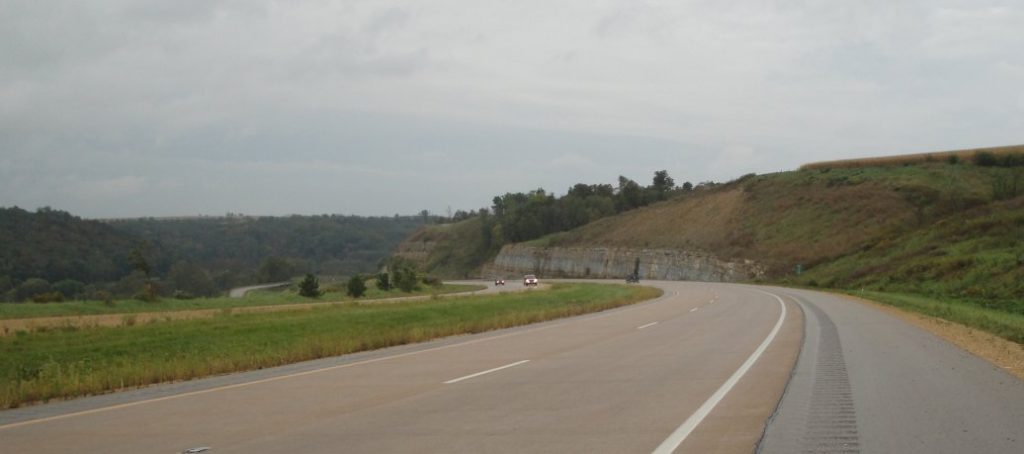 I left Milwaukee at around 5:30 this morning and got to Dodge City at a little after 9:30 tonight. I got to experience all kinds of weather. It was raining hard when I left Milwaukee. I also ran into a particularly violent thunderstorm in Kansas. In between it was cool and cloudy in Iowa and humid and sunny in parts of Kansas. After the big rain in Kansas, I ran into a "rain" of grasshoppers. There were thousands kind of them on a part of the road. It really messed up the windshield.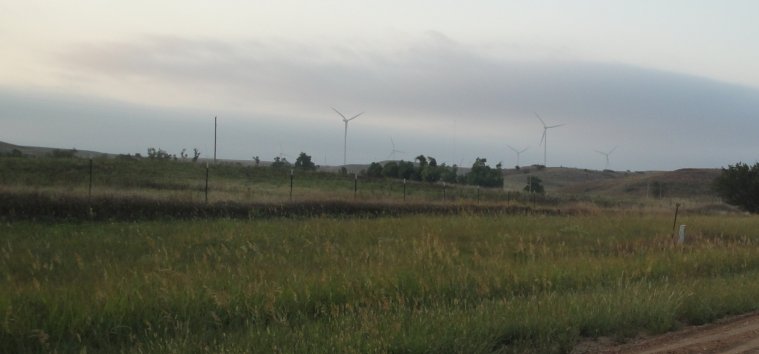 It really wasn't too bad of a drive until it got dark. My last couple of hours were down a very dark two-lane Kansas road. I got stuck behind a truck, but I figured that it wasn't so bad. The truck was moving at almost the speed limit and I figured he would plow off the road any night-active animals, such as the now very common deer. This is my longest day. I won't have to drive this far alone again on this trip and that is good.

About the pictures – the top one is HWY 151 in Western Wisconsin. You can see how the road cuts through the limestone. Next is a Kansas field with windmills. The third picture is the start of what used to be the blue stem prairies (now mostly corn fields) in the Flint Hills in Kansas. It was interesting to see the change. In Missouri and Eastern Kansas, the trees are thick. Then they thin out. There are more trees now than there were originally (i.e. before white settlement) since modern people suppress fire.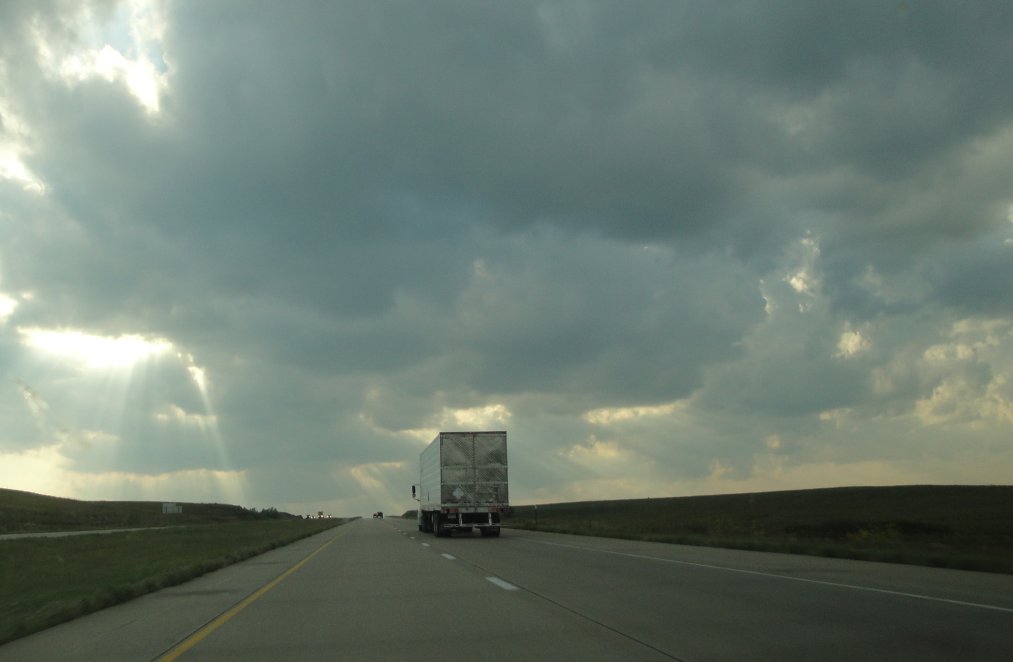 Below is the Sinclair gas station. I filled up there because I like the logo. There was a Sinclair Station on Howell Ave when I was a kid. I like the dinosaur logo than and I still like it now. Just above this paragraph is the "big sky" in Kansas from behind the windshield. The picture, as usual, didn't do a great job of picking up the light contrasts.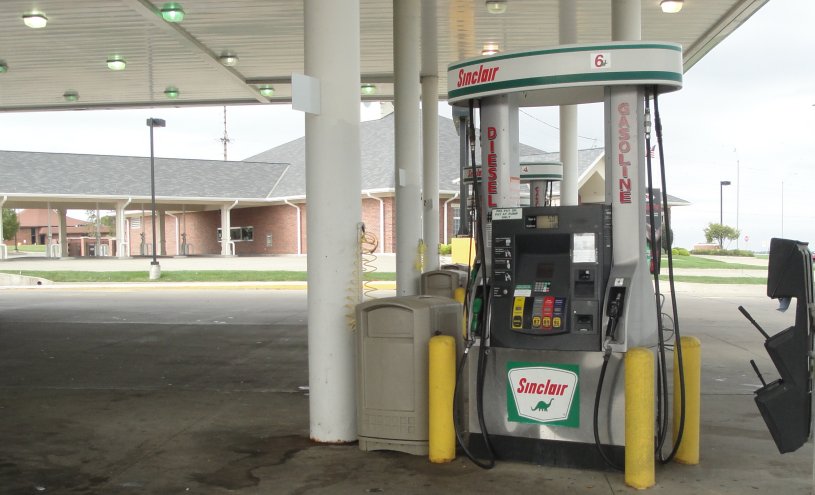 Below is from my last day in Milwaukee.  George Webb has, IMO, great but simple hamburgers.