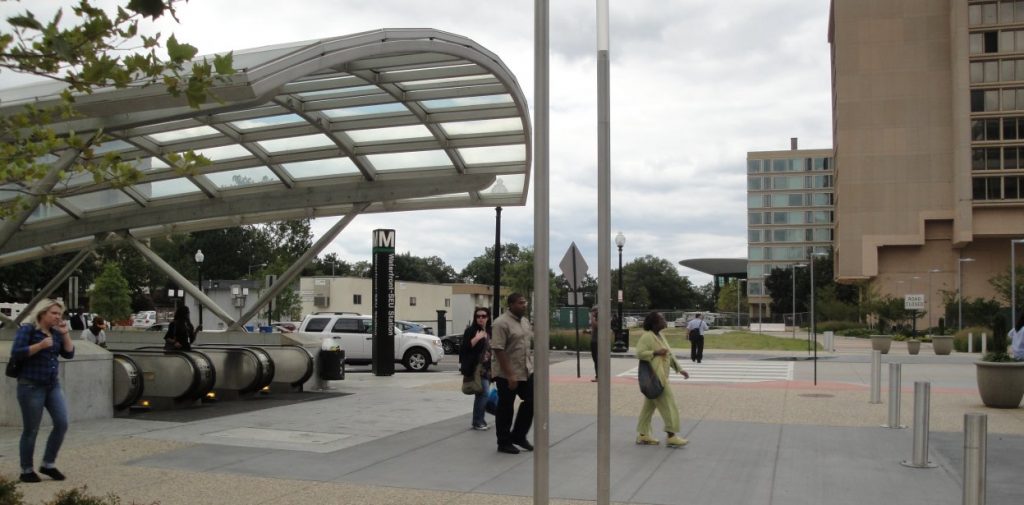 I went past Waterside Metro stop again today. I have been going that way to get to Gold's Gym. It is a little out of the way, but worth the few minutes of the trip along the Potomac. Above is the Waterside Metro stop. in the background you can see the new Area Stage.
This used to be a very bad & dangerous area just five or ten years ago. Now it has a nice new Safeway and lots of new office buildings. The Safeway has good bakery. I have been picking up fresh bread for Espen and usually a donut for myself.
The bad neighborhoods have been retreating. When I got here twenty-five years ago the border was on around 14th Street. Today you can go almost to the Anacostia River before you start furtively looking over your shoulder.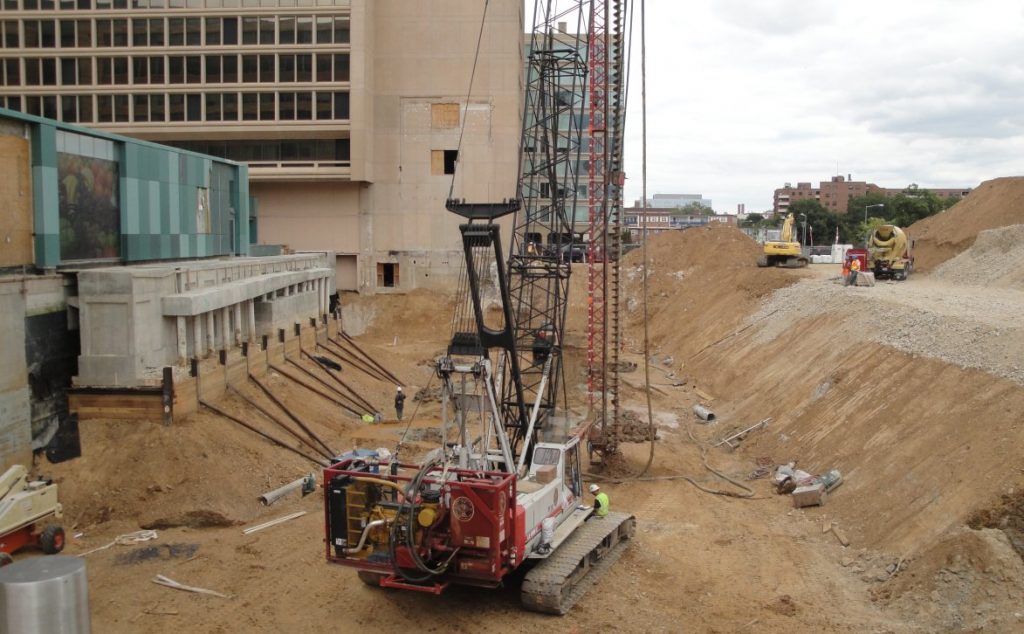 Above is construction on the site of the old Safeway. I don't know what they are going to build there, but they are digging deep. The old Safeway was dumpier than the new one, but it was familiar. I guess that I cannot say that I miss it. I do miss the gum machines. The new one doesn't seem to have a place for me to waste my quarters. Below is construction on the new building across from our house on Gallows Road. I don't know what this building will be like either, but it I know it is supposed to be a tall building with some retail space on the ground floor. Our neighborhood is improving too.