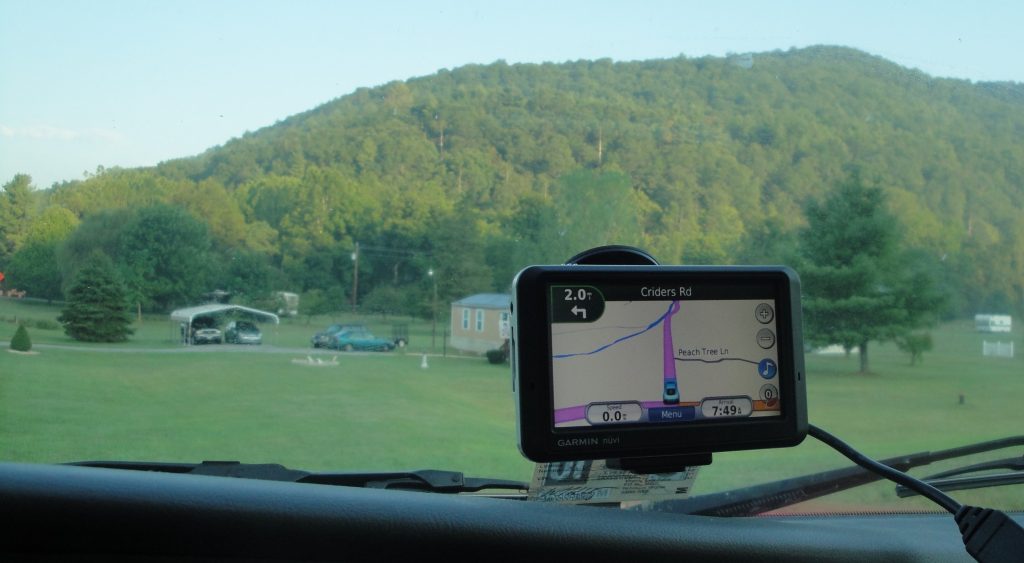 I used my new GPS to find the goat farm of Jeff & Loretta Whetzel (more on that in the next post). I am a late adapter of the GPS for the car. I had one a long time ago that I used in my forestry, but it was not really good enough for precise measurement. This one (see above) is nice and was much cheaper. It tells you when to turn etc. I made it speak in Portuguese so that I can practice. Of course, vocabulary is limited. Also can play audio books.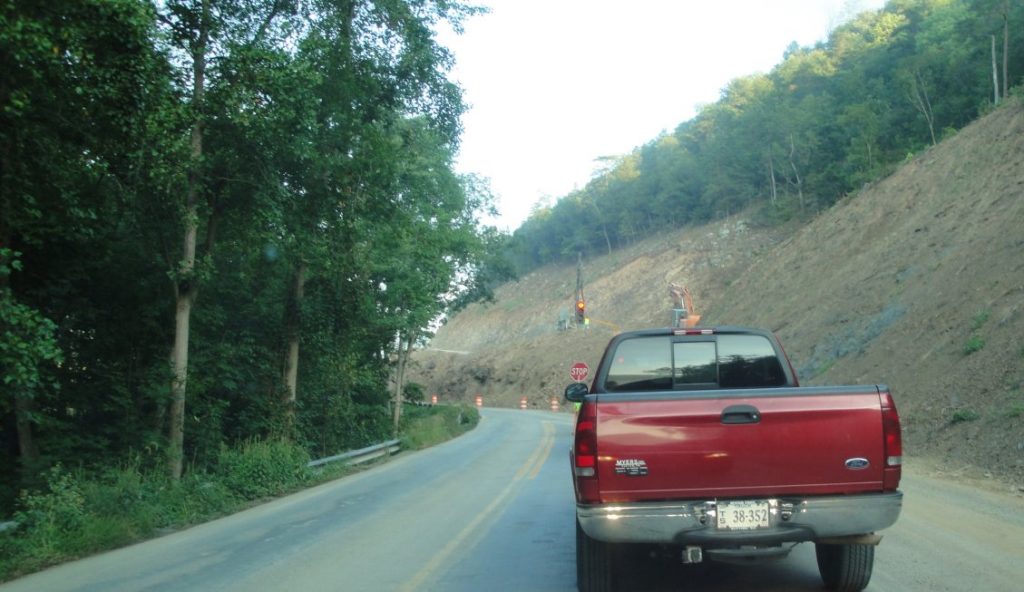 Above you can see road work. We had to wait around fifteen minutes while the cleared out the rocks. They are widening the road. The rock is shale, which is common in the Eastern Mountains. It is very good for paving running trails as it breaks down into flattish chips and forms a springy surface.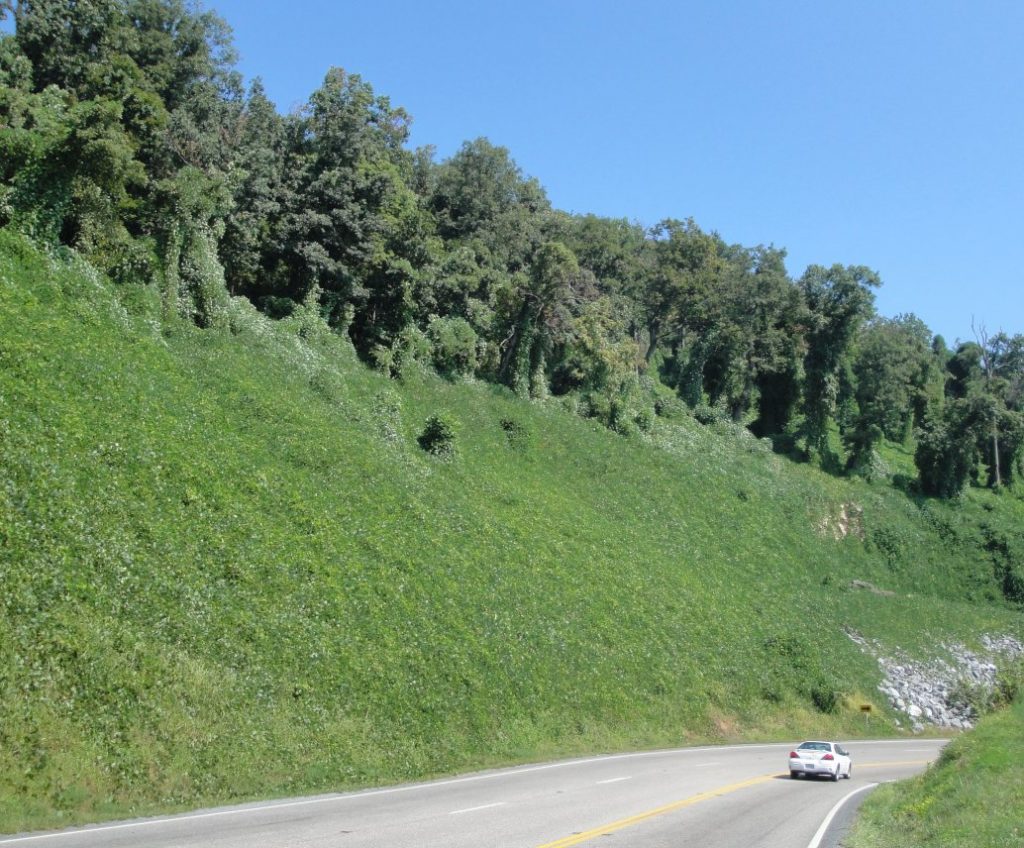 Below is kudzu growing along US 211 (also called Lee Highway, BTW, a continuation of the Lee Highway that runs near my house) and doing the one thing it is good at – holding a steep bank. The government encouraged Kudzu planting in the U.S. because of its extreme ability to grow. That was not an entirely wise idea. What makes it a great cover for everything also makes it a troubling invasive, since what grows over rocky hillsides also grows over trees and other plants, choking them off.
I drove the country way home from Harrisonburg, through Luray and over the mountains. I enjoy driving that more than the freeway. It is a bit shorter in miles, but takes about the same time since you have more curves and have to drive slower.  It is not a good idea to drive through the mountains during the winter or at night, but it is nice on a nice day like today.  
Most of the way after the mountains is the way home from Old Rag Mountain, so I have been driving this way for twenty-five years. The area up to Warrenton is very built up, and much of US 29 has become a big strip mall. This includes areas near the Manassas Battlefield. It kind of takes away from the historical feel. But after Warrenton, it has not changed that much. It is still very rural, green and pleasant. Fauquier and Rappahannock Counties are among the nicest in Virginia. It is a great pleasure to pass through them.