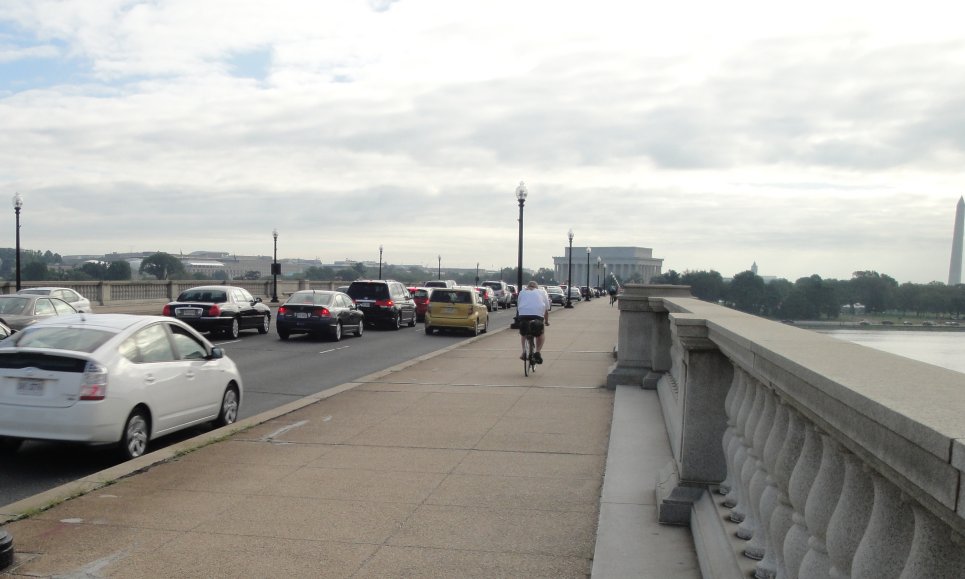 It was cool and overcast for my morning bike ride, but an easy trip because of the west wind. I am glad that I don't have to drive. Below you can see the cars backed up on Memorial Bridge.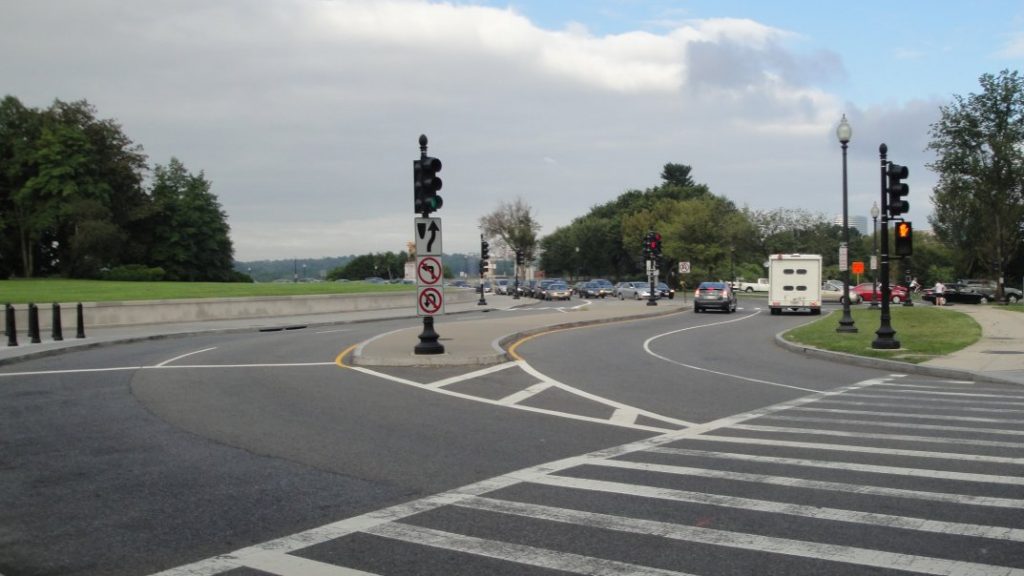 Above is the stop light to cross near the Lincoln Memorial. You have to push the button to get the walk light, at least you HAD to. Somebody glued button down so that it just goes through the cycle continuously. I think that is good. I hate that idea that you have to push the button and always wait. Of course, sometimes you can just nip through between the traffic.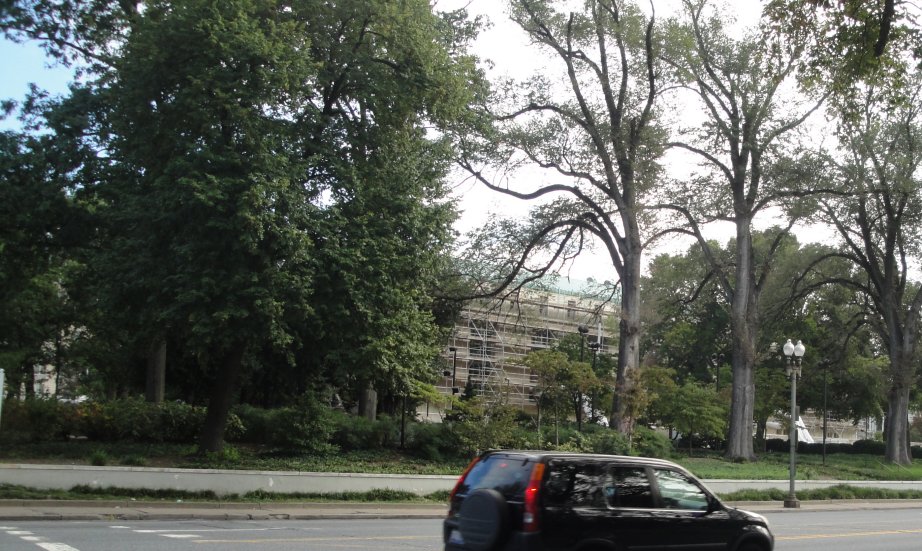 Above & below are elm trees looking not good on Independence Avenue. I have noticed that many of the elms around town are not looking good. Some elm trees are resistant to Dutch elm disease, but none are completely immune. I worry that something is going on with the trees. It would be a shame if these big trees died. I have been watching the media for reports re the elms. So far I have found nothing. I hope that my fears are unfounded. It was a hot year. Maybe they are just stressed.