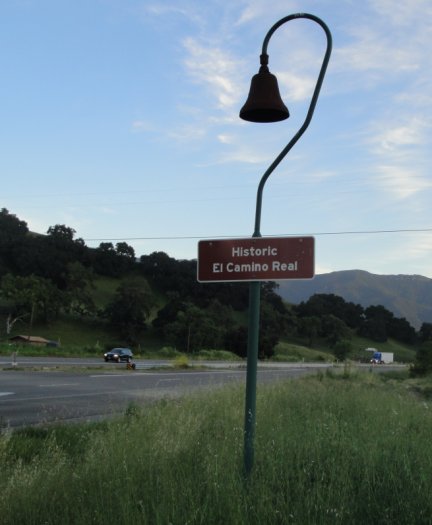 The Spanish established a road, El Camino Real or the royal road, from San Diego to San Francisco to connect and supply their missions and forts.  Today I-5 and U.S. 101 follow the route and we drove along both today on our way from San Diego to the Hearst Castle in San Simeon.
The route is marked with bells suspended from question mark shaped pipes. These are good promotion and the reason we noticed that we were on the route.
I originally rented a Chevy Cobalt and I used it to drive up to the botanical garden mentioned in the last post, but it was such a crappy car that I took it back to Alamo before I picked up Chrissy. Chrissy always said that she wanted to drive a convertible, so I splurged and surprised her with one. It was fun to drive in the convertible on the coastal highway and we look forward to more fun when we drive inland to Joshua Tree National Park.
Below is Chrissy with the car.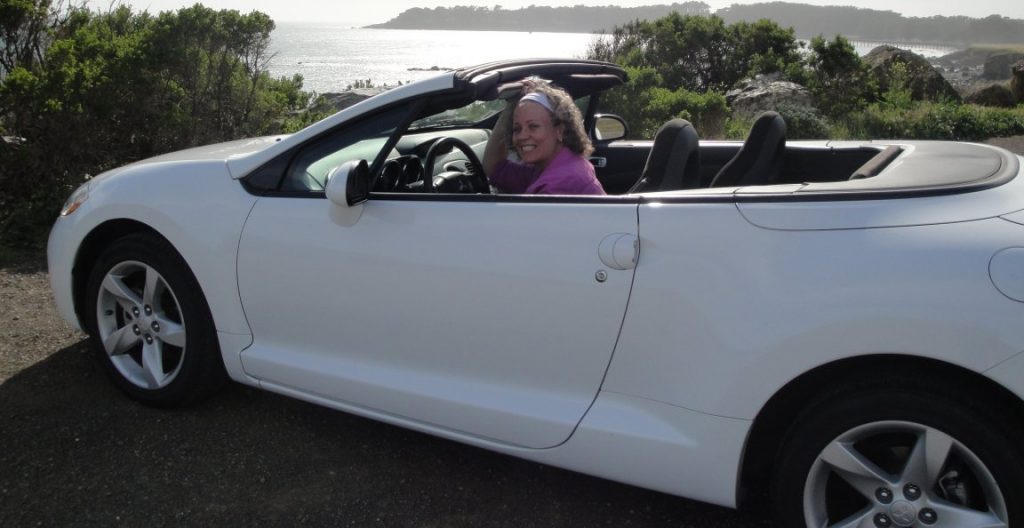 The coastal highway goes through some beautiful county. The part I like the best is the oak savanna. I think they call them oak woodlands out here. The ones along the coast tend to feature California live oak. They are similar to oak openings in the Midwest, but the California hills are more majestic, especially when set against the Pacific surf. The park-like widely spaced oak forests make a truly pleasant environment. They are maintained by frequent low-intensity fires and are endangered when fires are too carefully prevented by humans.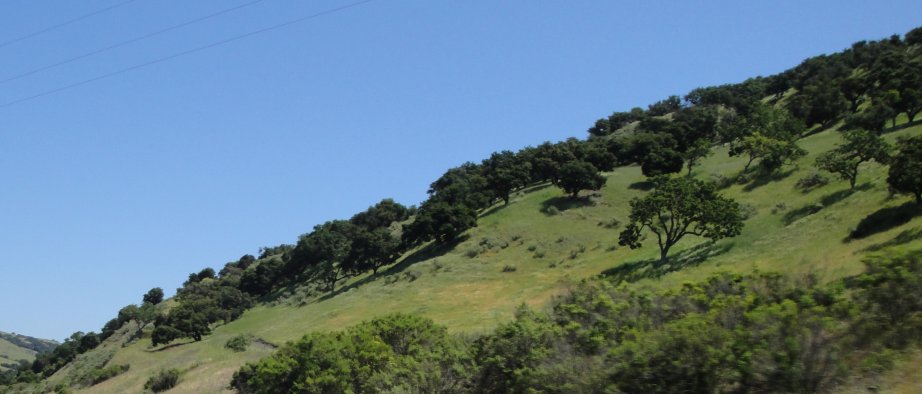 Above is an example of the oak savanna/oak woodland biome. Below is the road ahead north of San Luis Obispo.