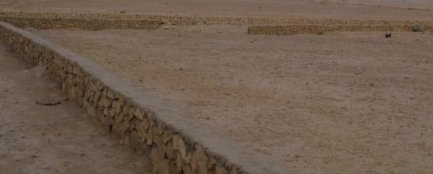 If we want to understand radicals and counter their influence, we have to get beyond pedantic debates about words. That is one of the ideas I took away from a discussion with Ghaffar Hussein, a representative of the Quilliam Foundation, a UK think tank that studies radicalization and how to prevent it.
Not getting bogged down in terms is the first step in making progress. It is good to have common understandings of terms, but some terms are too loaded for a common agreement. Radical is one such word. And it is worse than mere misunderstanding. Some people use linguistics as an offensive weapon to prevent real discussion. Mr. Hussein says that when he gets into these kinds of word-bogs, he just describes the behaviors and tells the person to call it whatever he wants. This pragmatic approach to distinctions reminded of the William James anecdote about the squirrel.
So readers can feel free to substitute what terms they want. I am going to use the words Mr. Hussein did to describe the concepts. BTW – I am using his talk as a starting off point and the basic ideas are his. However, I am riffing off them, not reporting, so I will take the position that the good ideas are probably his and the bad ones are more likely my extrapolations. I gave Mr. Hussein the URL for the blog and I hope that he writes in if I say anything too egregiously out there. Islamism describes an ideology, not a faith, because the ties with traditional Islam are sometimes tenuous and superficial. Islamism wears the clothes of Islam, but its operative ideology is borrowed eclectically from European totalitarian "revolutionary socialism" philosophies of Marxism and fascism. (Baathists, of which Saddam Hussein was the most famous, freely and openly borrowed from both Hitler and Stalin.) These kinds of ideas appeal to committed radicals, who embrace violence as a tactic and are small in number but seek to use masses of people instrumentally to totally change societies. Lenin and Hitler provided roadmaps that they can use.
Like the earlier European models, they tap into a sense of grievance. Of course, grievance alone is not revolutionary. Everybody has grievances and some peoples have been horribly oppressed for centuries w/o doing much of anything about it. You need a grievance as a push, but ideology is the pull. Hitler used the real grievances in postwar Germany and combined them with bogus ones about Jews and others, but w/o some unifying ideology to make it operational, you would just have had a lot of people grumbling and/or they might have worked through their problems and come out at a better place. A radical ideology is truly the serpent in the garden. They don't want problems solved or mitigated because the grievances are the ostensible justifications that animate their movements. We talked a little about the profile of a radical. Although Marc Sageman wrote a good book profiling some of terrorists called Understanding Terror Networks, there isn't one profile that fits them all. And we should make the distinction between the activists and what we might call the foot soldiers. Most of those involved with radical organizations probably have not made a reasoned choice. In places like Pakistan or Afghanistan, many do to make a little money or they just drifted into it for circumstantial reasons. There are some correlations among activists, however, and perhaps some keys to motivation could be found there.
Sageman pointed out that most of the terrorists were not from the poorer parts of society. In fact, many were very well off. They also generally had not grown up in particularly religious households; they were not especially well-versed in the details of theology and many were not living very pious lifestyles. He suggested that some may even have got into being radicals as a result of a type of cognitive dissonance, since they are living a fairly non-pious lifestyle and they may see their radical behavior s a way of atoning. Many radical activists are well-educated in the secular way and most have hard science or engineering background. You can speculate as to why this would be true. Foreign students studying in Western universities often study science and engineering. It might just be that they are a subset of that. But it could also be that science tends to have specific rules, which appeals to someone who sees the world in yes/no form. They may think that this sort of thinking should also apply to human events, society and politics. One question that has interested observers for years is why members of U.S. Muslim community seem so much less subject to radicalization than those in Europe. Some recent events might call this premise into question, but we can still address some of the differing factors.
One reason is the type of immigrant is very different. U.S. Muslim immigrants have tended to be professional and educated and enjoy a higher median household income than the average non-Muslim American. The Muslim community in America also contains a large number of Iranians who fled the Ayatollahs. They are less inclined to view radicalism with much enthusiasm given their intimate experience with it. In contrast, immigrants to Europe tended to be lower skill and lower income workers. When the first waves came in the 1960s, many intended to return home and did not integrate into the local societies. This group was leavened by more radical elements, who couldn't safely practice their brand of Islam in their native countries. It created a volatile mix. There is also the different nature of the host societies. The United States and Canada are countries of immigration. Immigrants can fairly easily adopt an American identity and find a place in the American mosaic. European countries were and still are to some extent more nation/ethic-states. Nobody has any trouble assuming a person can become American by choice and most Americans trace their own ancestry to an immigrant who did just that. It is harder to think of someone just choosing to become German, Italian or Danish, since there are lots of other things that go along with that designation. Mr. Hussein thinks that is changing, but it still hasn't changed. Although he was born in the UK, he is still often considered an "immigrant" in Europe.
Another factor is the sheer size of the U.S. and Canada. Immigrants spread out over North America, while in more constrained European countries they tend to pool into homogenous communities. There is also a generational phenomenon. The risky time is the second generation. The immigrant generation knows what their native country is like. While they might not be perfectly at home in their new country, they don't harbor as many illusions about what they exchanged for what they left behind. The second generation has to search for identity in more ways. They may feel that they are in, but not of, their new home country but they also don't have much experience with the old one. They may seek to find or create "roots" and so may be susceptible to radical ideas purporting to do that for them. This may be exacerbated by parents, especially fathers, who really don't address their concerns.
While I have no close experience of this with Muslim immigrants, I remember the phenomenon with European immigrant fathers in Wisconsin and some of their kids around my age. I bet the general conversation is similar. "What are you complaining about? You've got it easy. When I was growing up back in ____ we …" The difference was there was no radical ideology to appeal my Polish/Irish/Italian playmates back in the 1960s. As we discussed above, everybody has grievances, but without the ideology to pull them along, nothing may come of them but grumbling. We didn't really talk about the "so what do we do?" question. Read about this on the Quilliam Foundation webpage. I am not an expert on these things and never will be, but I found this a very interesting talk and thought I would write it down to share with others.