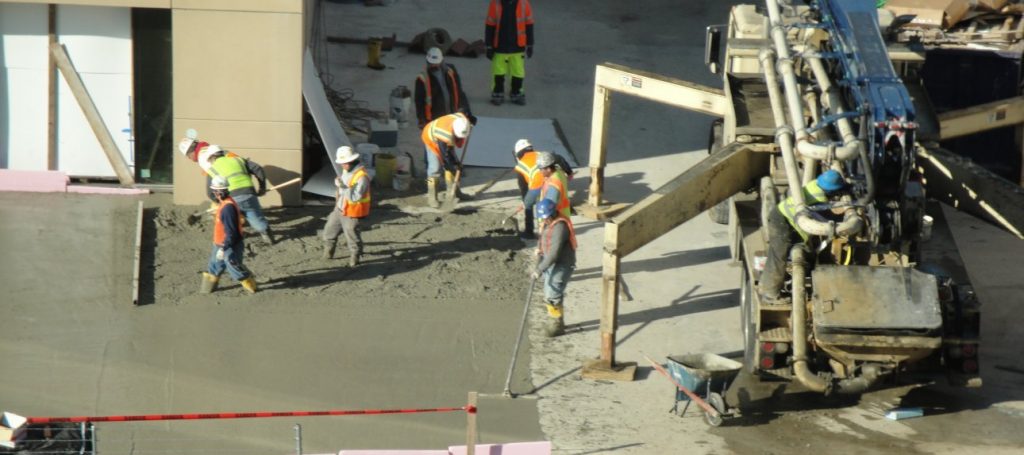 I have been watching the Institute of Peace building going up outside my office. Most of the time it is pretty prosaic work, like the guys laying concrete in the picture above. But sometimes there is something more unusual, such as the flying portable toilets, pictured below.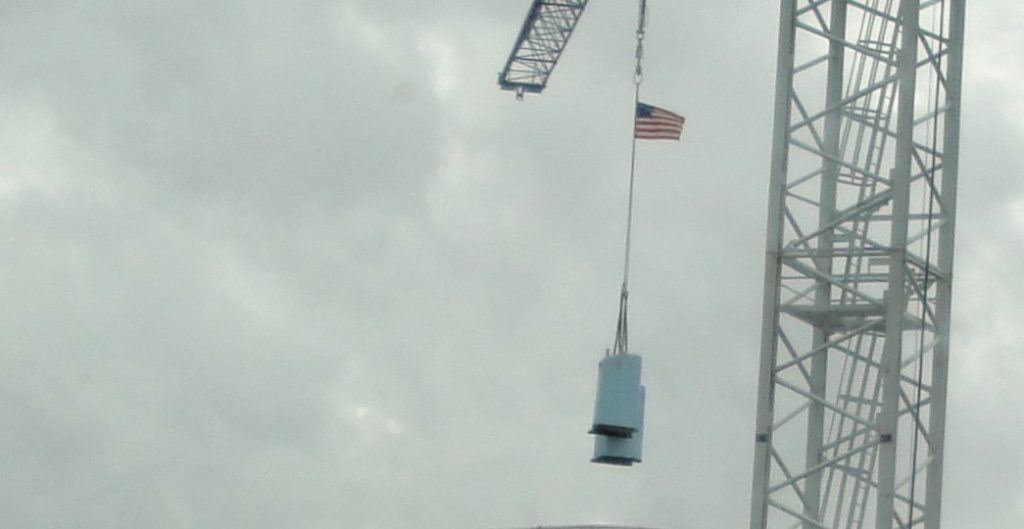 I imagined how it would be if some poor guy was using it when the crane picked it up. I suppose the best course of action would be to lock the door, hunker down and hope for a soft landing.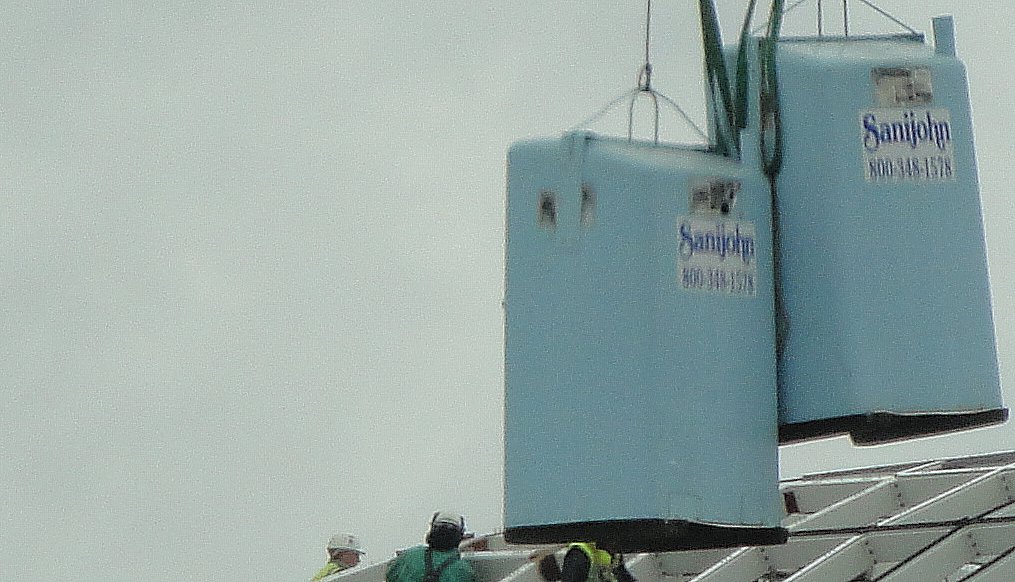 As long as I am on construction, below are pictures from the hot lane construction along the I-495 beltway.  I wrote a post re the hot lanes last year.  I took the pictures from the rolling Metro, which accounts for some of the blur.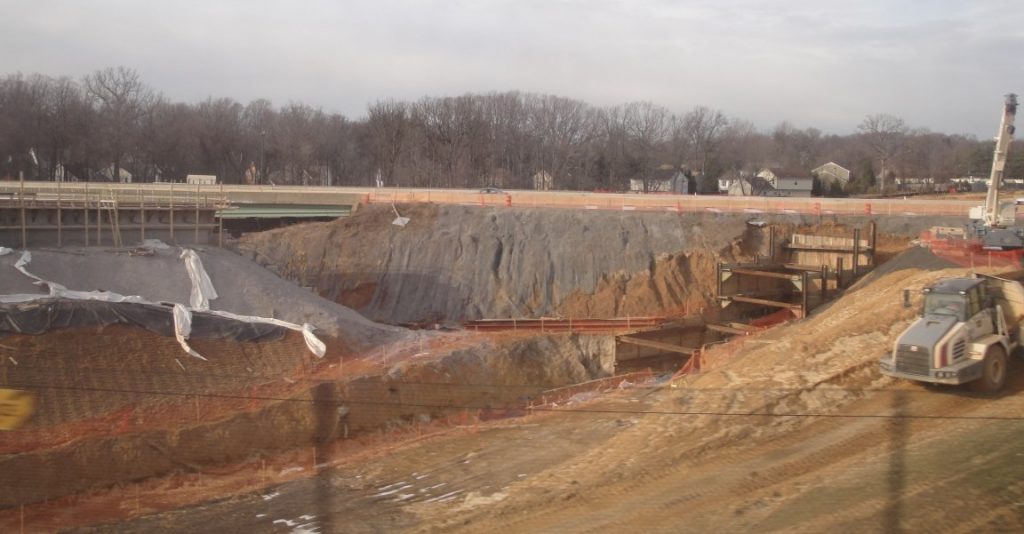 ***