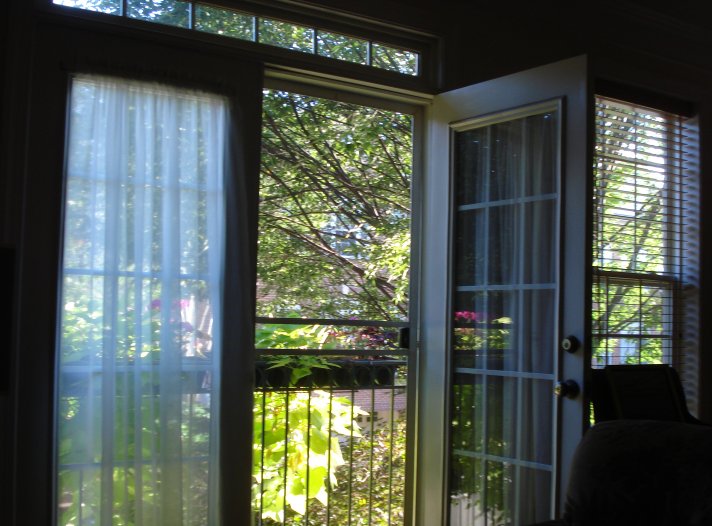 I like to sit in my chair and look out the window. This time of year, the sun comes in low at the edge of the house and paints the leaves of the plants and trees by the window. The pictures don't do it justice. I am not sure which I like best, now when everything is still green or a few weeks from now when the leaves on the bigger tree will be yellow and those of the Japanese maple will be crimson.
The tree fills with birds in the evening this time of year. They sing so loudly you cannot hear the TV if you leave the door open. I like it, although they do crap all over. We don't need to fertilize around that tree.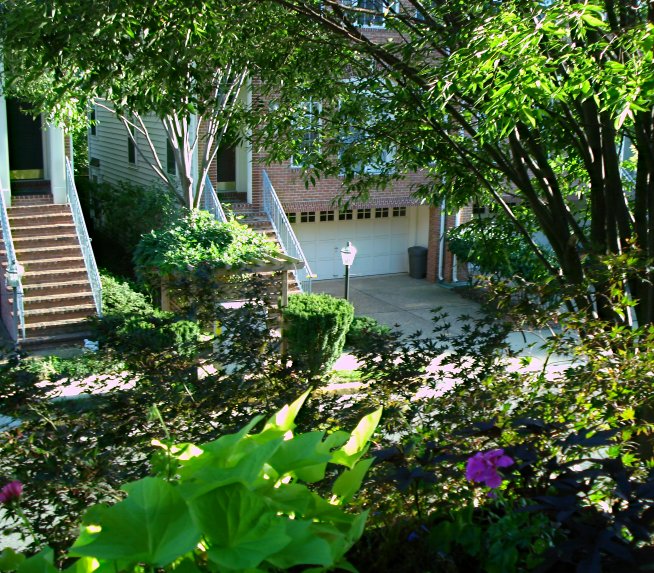 The picture below is parking under the freeway.   It is a brutal scene, but maybe so ugly that it is interesting.   I always kind of liked Chicago under those El Tracks, ugly, but gritty.   I think that is why I liked "The Blues Brothers," because of Chicago.