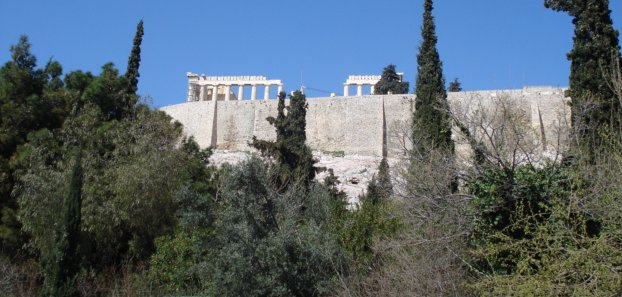 I talked to an English guy named Joe, who evidently made a lot of money selling prosthetic and orthopedic devices.  Exciting as that business was, he preferred history and knew a lot about it.  He said that he had been coming to Athens for more than 20 years and had seen a lot of improvements.  That is why I didn't find the smoggy, dingy Athens I had expected, he explained.  He pointed out that 20 years ago you couldn't look out from the Acropolis and expect to see the mountains because they were usually obscured by smog.  The green space had been much less green and was filled with garbage back then.  The Greeks had made significant progress.  He also confirmed that much of the forest I had seen coming in was a recent improvement.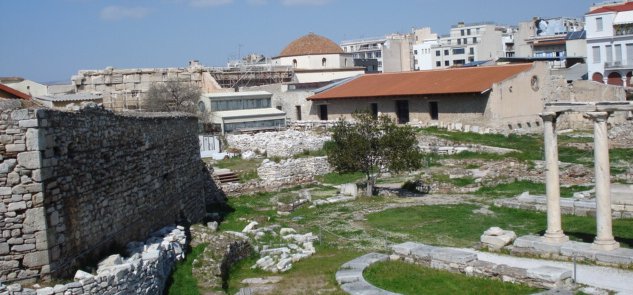 Contrary to what you might think watching the news, things have generally been getting better, especially in Europe and North America, where forest cover has increased and water and air quality has improved remarkably.  As a teenage environmentalist, I recall reading all those books that predicted mass famines by 1985, resource depletion and general collapse of the environment by now.  Instead we get this (see below).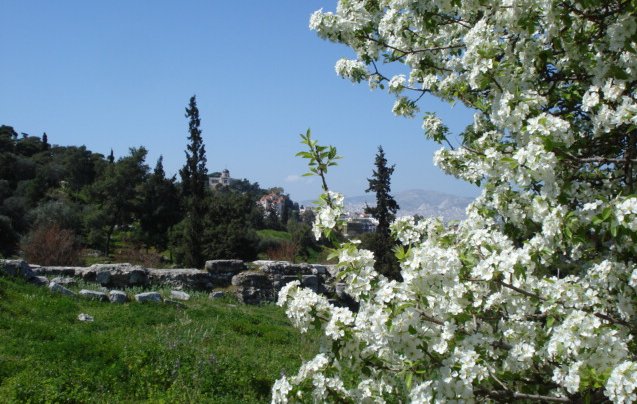 What a beautiful place.   That is not to say our problems are all finished.  China is already making our pitiful attempts are planet wrecking look like a junior varsity effort of a class C team, but if we in the West can make such progress, I suppose they can too.  If they work really hard, maybe the athletes at this year's Olympics in Beijing will be able to breathe deeply as they compete and that temporary improvement might be the start of something bigger.
Below is a parade next to the Greek parliament.  I just happened on it.